Flight club, more than just a bar!
Flight club Shoreditch
Flight club, an emporium of fun and excitement, make your way into the innovative and hip area of Shoreditch and embrace the enjoyment you are about to have.
As you enter the Flight Club, you will fall in love with the vibes, welcoming and chill, and brilliant and aesthetic décor, bright lights ringing around the room giving you a circus feel, brightly panelled windows and objects hanging on the wall. This is the place to be! Yet the grand brown leather seats and wooden tables bring you back to the earlier days. This place will give you feelings of reminiscence and adventure.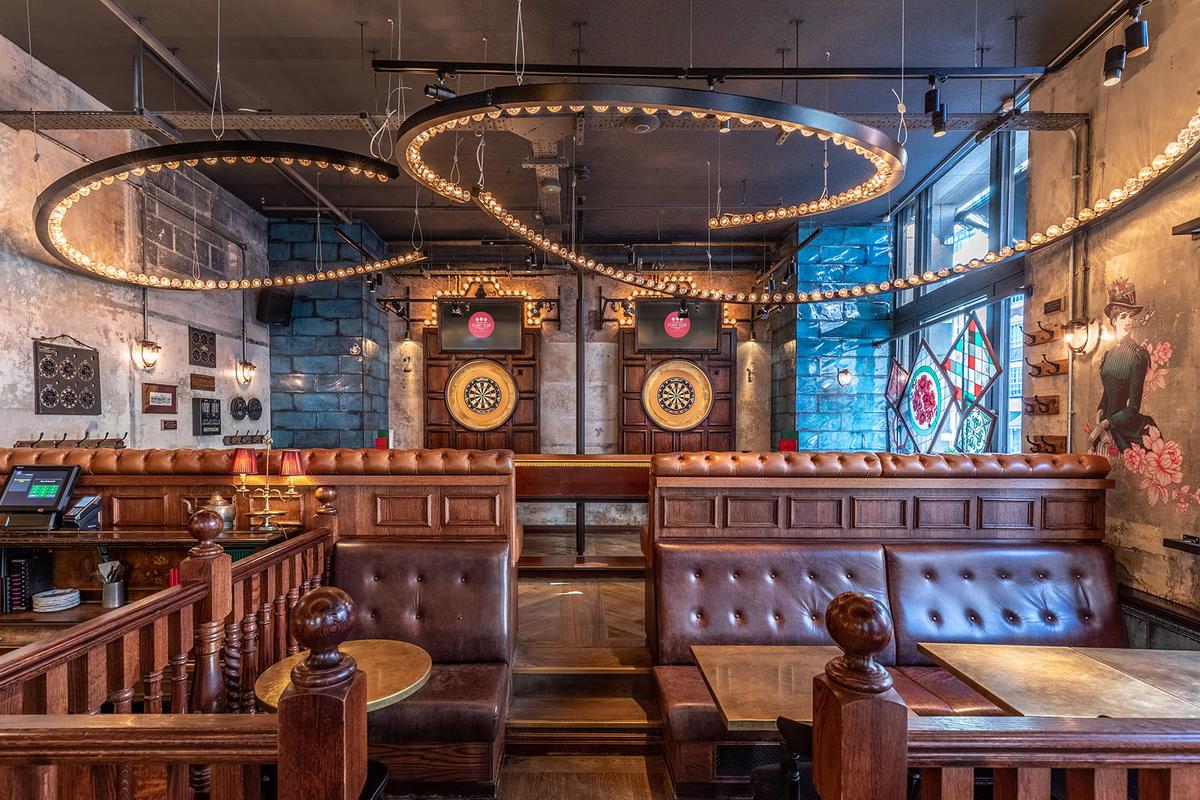 Did someone say darts??
Yes, that's right, the Flight Club isn't just an ordinary bar, play a game of darts with some pals, with great drinks and incredible vibes. The prices to play a half an hour game are very reasonable, so everyone can join in on the fun. With these large dart boards centred across the bar, there is enough for everyone. This place is absolutely buzzing with electricity and vibrance.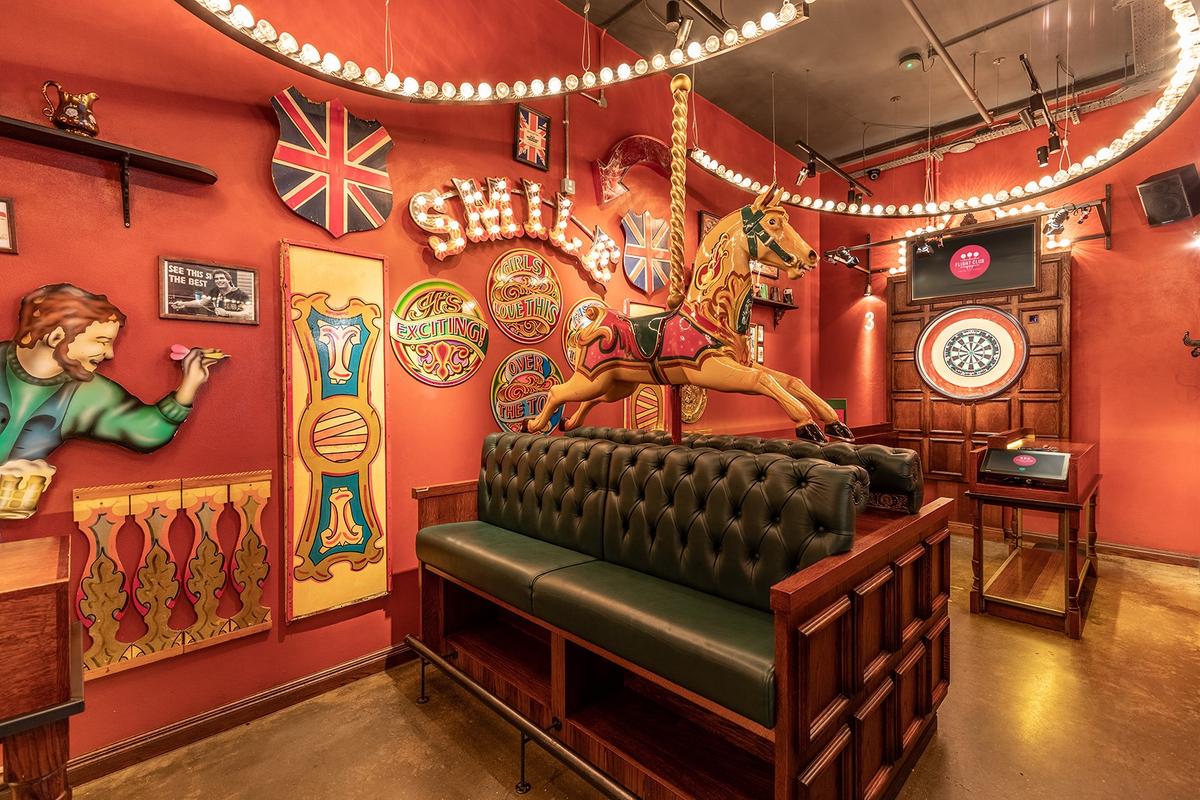 Drinks for days!
The drinks in this place are spectacular, with the bartenders using their botanical magic and creating the perfect concoction for you. Keep it classic with a Brixton Reliance Pale Ale or have some fun with a Social Darts Spritz or a cocktail slushie. Now If you don't want to indulge in some alcohol then feel free to sip on a Nojito, a non- alcoholic minty Mojito.
This place has drinks for everyone!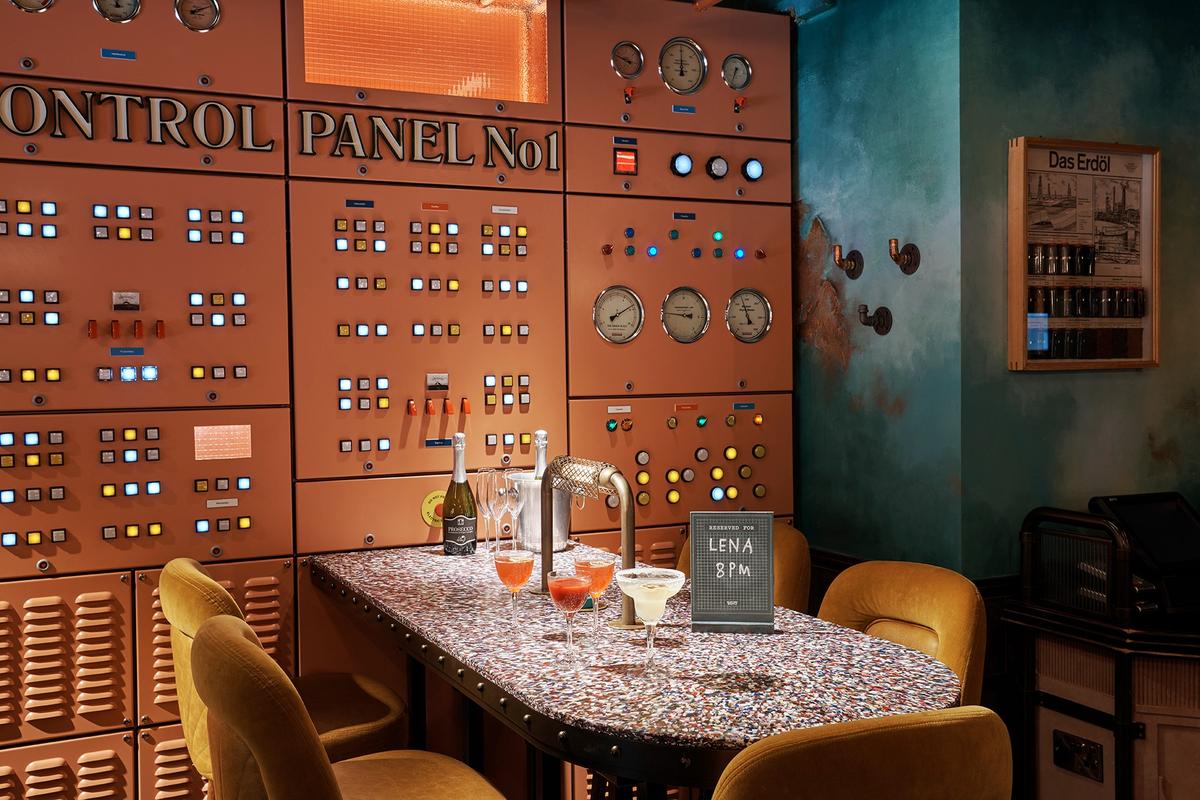 Feeling hungry!
After a competitive game of darts, one may feel peckish, either have a bar snack or a full-on meal. The choice is yours! Try a sharing pizza paddle, from meaty options to vegan and vegetarian! Or for something small you can have a sharing mini plate. The options iim food are great and diverse, with Korean beef skewers and Hummus corn tortillas. Bringing you flavours from around the world.
The flight club is truly an experience, open till late, make your way and have some fun!