Jimmy's lodge is the place to be this winter, with stupendous snow globes stationed around South Bank London, ensuring a one-of-a-kind experience!
Jimmy Garcia's Instagrammable igloos are returning to the South Bank
Take a seat in these heated domes and enjoy this exclusive private dining experience, from magical views of wintery London to an intimate and memorable dinner. Say goodbye to the basic restaurant dinners and say hello to the most incredible array of delightful dishes to eat with panoramic views.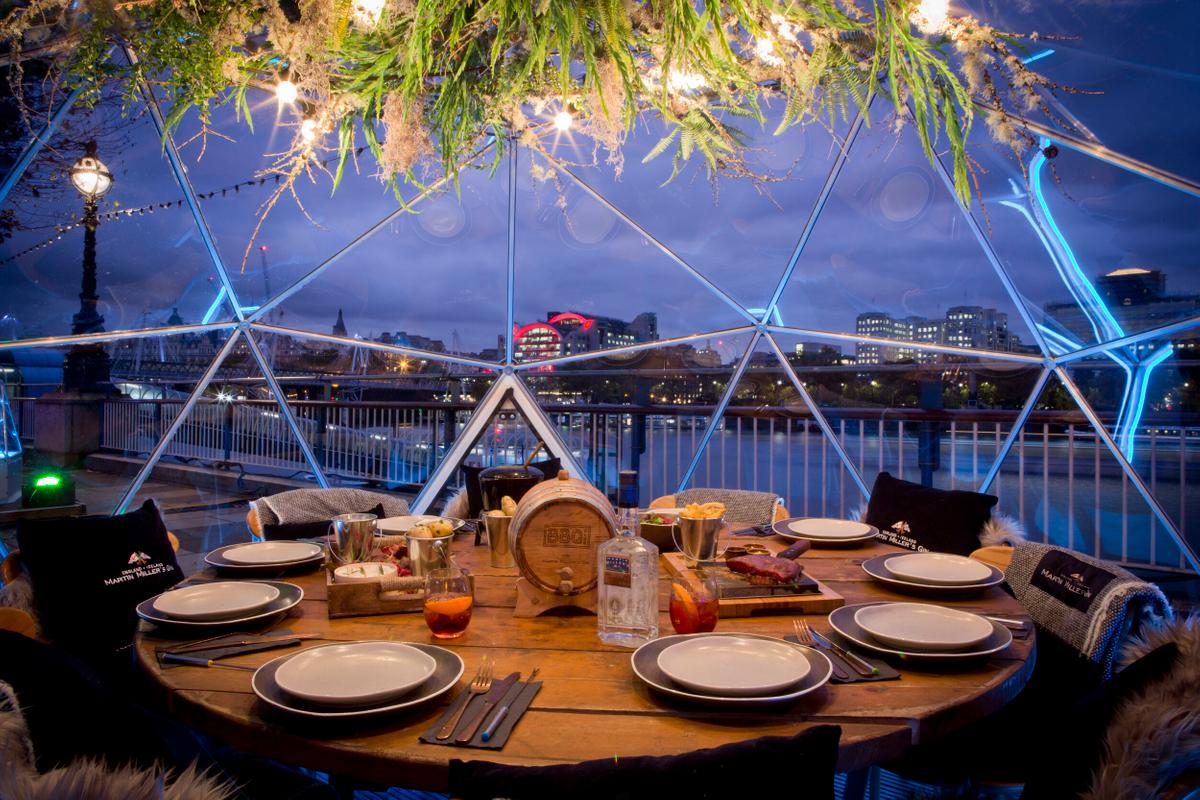 In honour of the season of Christmas, these snow globes are a perfect little way to take part in the festivities. With the river Thames surrounding you, and a view of Icey London adorned with Christmas lights. Now to get you truly in the Christmas spirit, you can enjoy some mulled wine, nothing screams Christmas more than this spiced and arithmetic drink!
I mean what more could you want?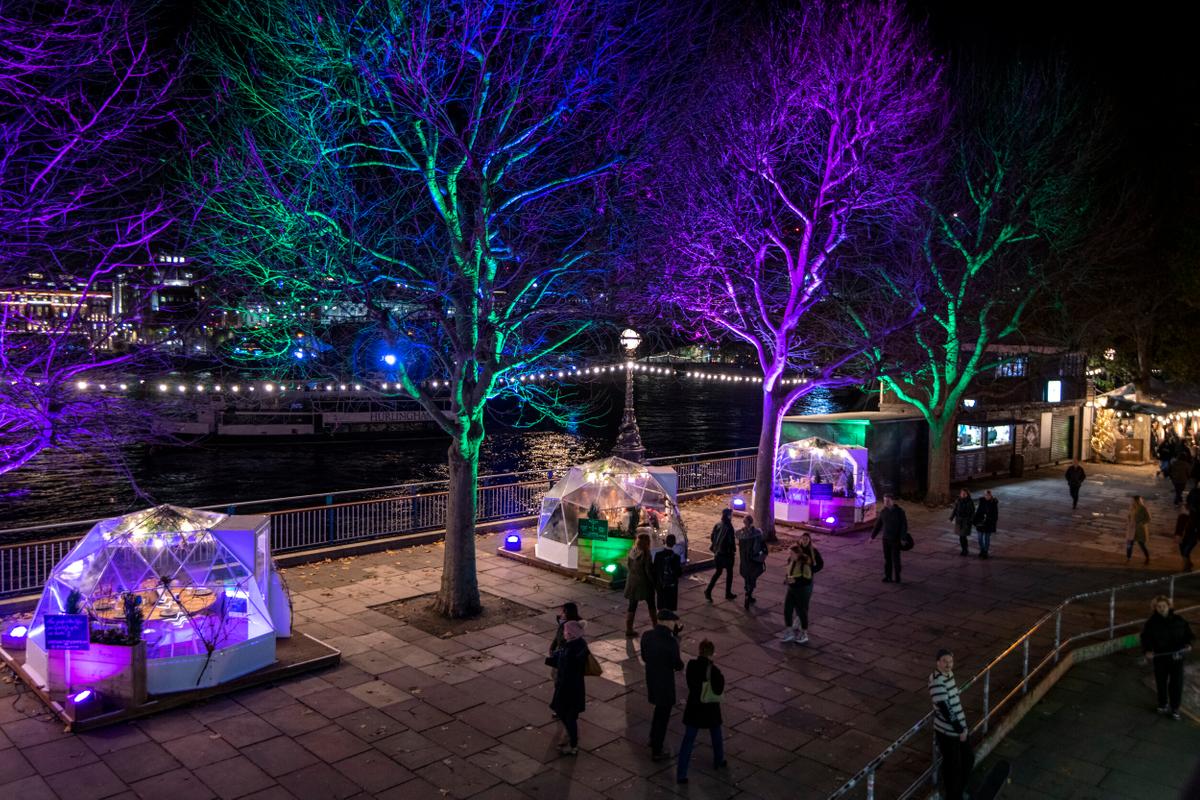 Marvellous menu
From classic French dishes to perfectly done steak and a cheesy fondue, the menu is as delectable as your surroundings, with festive favourites such as hot buttered rum and craft beer, this menu truly is a iconic. Try a traditional Alpine fondue, smoked maceral fillet or for vegan options a delicious meal of Roasted heritage carrots, spiced carrot purée, orange goats curd, rocket pesto, candied walnuts, raisins, and vegan cheese. This wonderful menu has dishes for meat eaters, pescatarians and vegans and vegetarians. Talk about inclusive!
Now for a sweet tooth, the one and only classic lemon tart with either lemon curd, lime mascarpone and sweet berries to add an extra sharpness.
This menu is divine, with incredible quality and fresh ingredients, ensuring you have a magnificent time.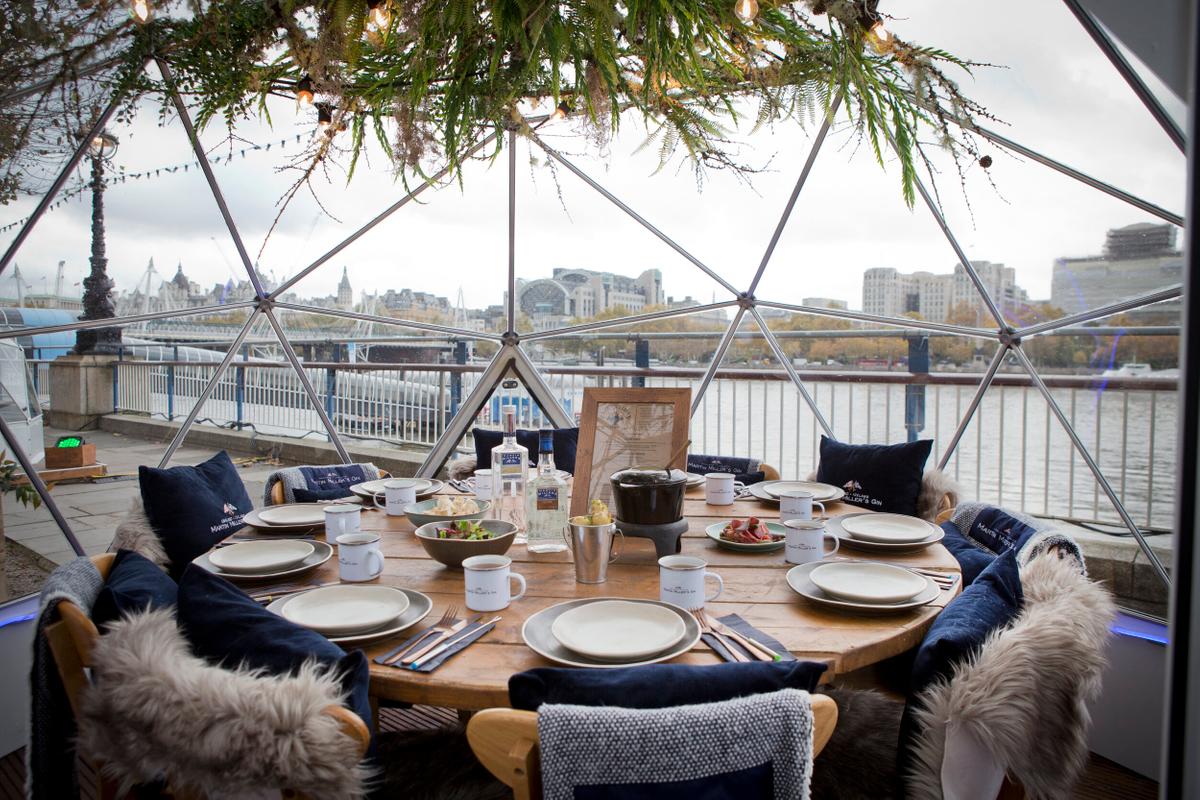 Whether you're hosting a Christmas party, birthday, a date for two, or simply an expensive family dinner, Jimmy's Lodge is the perfect venue. With amazing cocktails, wines and non-alcoholic beverages and a menu fit for everyone. You must book your tickets to this exceptional experience, never to be found anywhere else but right here in the extraordinary city of London.