Maggie's- Chelsea- London
Bring yourself to the bright and bold 80's inspired nightclub in the soul of Chelsea, this retro and glamourous theme will simply never go out of style. Maggie's brings eccentric meets political in a hub of nostalgic fun. With décor like no other, find yourself drawn to Rubik's cube and cassette tape tables, a giant fish tank, and animal print everywhere. Maybe this is a perfect spot for a hen night, a birthday, or simply for those who miss the 80's. Take some steps on the iconic Maggie's stairs and find yourself in front of the wall of 80's vinyl's and go back in time.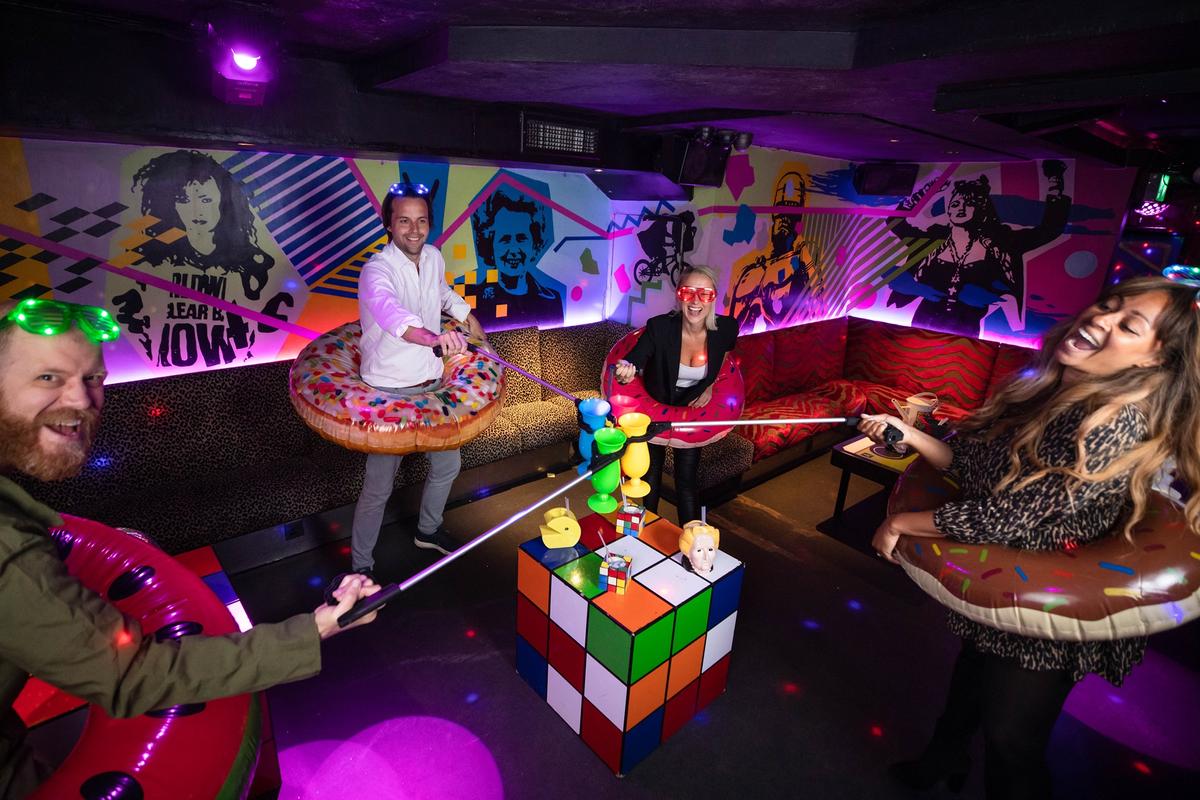 Please don't stop the music
Maggie's DJ plays the some of the most iconic 80's tracks, from power ballads to disco classic, I'm sure you'll find something to dance to. Perhaps you could sing along to Bon Jovi's "Livin on a Prayer" or maybe Whitney Houston "I wanna dance with somebody". The 80's never runs out of classics.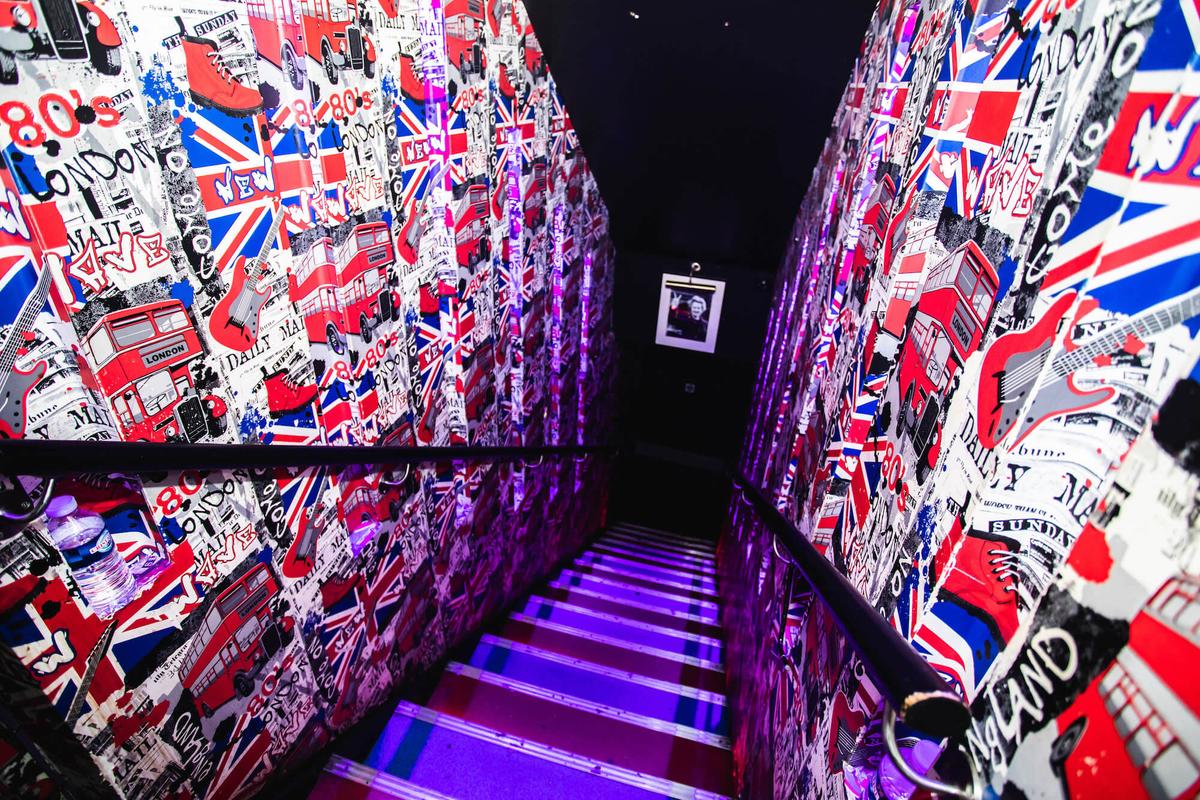 Keep those drinks coming
The drinks are as iconic as the 80's with classic drinks such as a Cosmopolitan, including Cointreau orange liqueur and cranberry juice, a Mojito and even a Long Island iced tea, a blend of Smirnoff Black No. 55, Coca Cola and Bombay Sapphire gin. Or from the Signature drinks, inspired by Prince, try the Purple rain, a blend of Belvedere Vodka, St-Germain elderflower liqueur and cloudy apple juice. Or inspired by Prime Minister Margaret Thatcher, the Iron Lady, which includes Smirnoff Black No. 55 Small Batch vodka and ginger beer. Now if you're feeling a bit mischievous, then sip on a Smooth Criminal.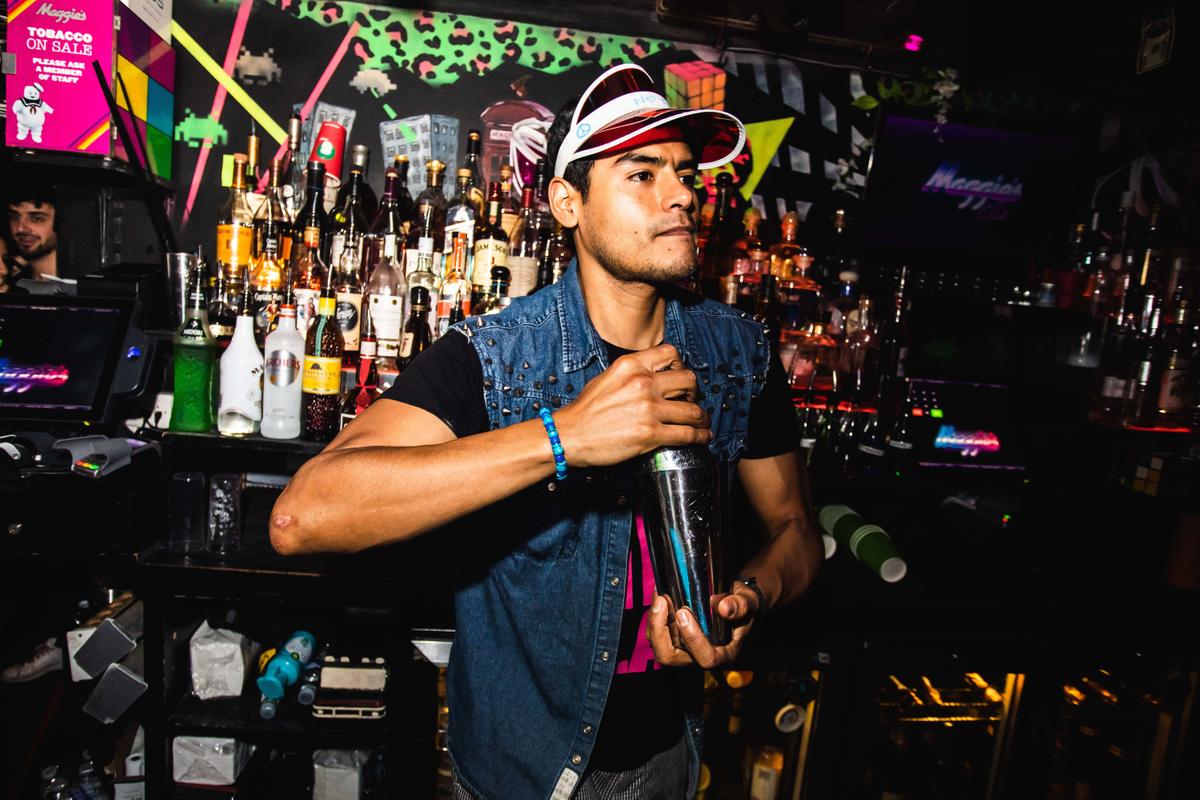 Having fun without the alcohol
Do not worry non-alcoholic drinkers, there's always something for you, with the Edith Grove, containing Devant Oak & Spice non-alcoholic spirit, Martini Vibrante non-alcoholic aperitif, blackberry purée, cranberry juice and lemon juice. If you would like to experience Chelsea properly, then perhaps a Chelsea Park Gardens, a mix of Devant Aromatic & Citrus non-alcoholic spirit, cucumber, vanilla, cloudy apple juice and lime juice.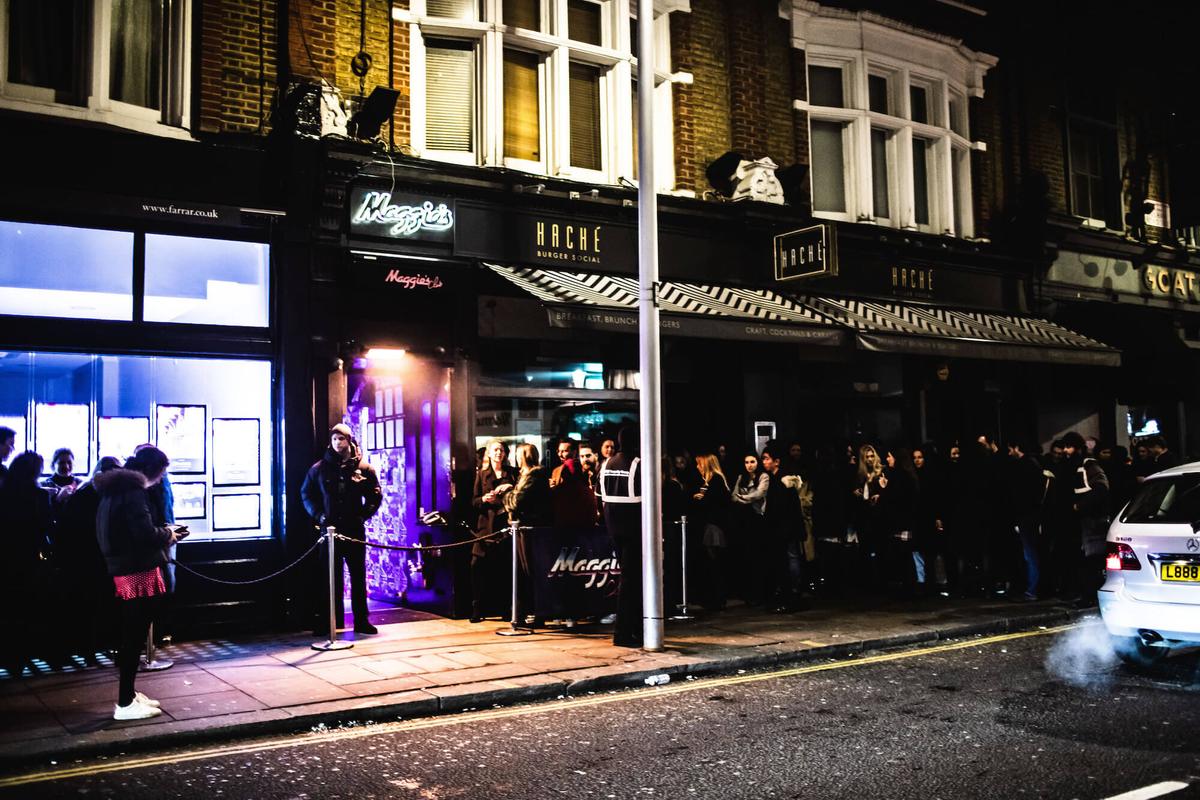 Now if you're in a group of friends and you want to share some drinks, then how does a Maggie's fishbowl sound, for eight people, Maggie's will get you a huge fish bowl filled with a whole bottle of Grey Goose L'Original Vodka, lychee juice and much more. Or for just two people, maybe a Maggies head, of Smirnott Black No. 55, Peach Schnapps and Lychee liqueur. These drinks sound fabulous, and you will find something for everyone, make your way down to Maggie's in Chelsea for a blast of a night.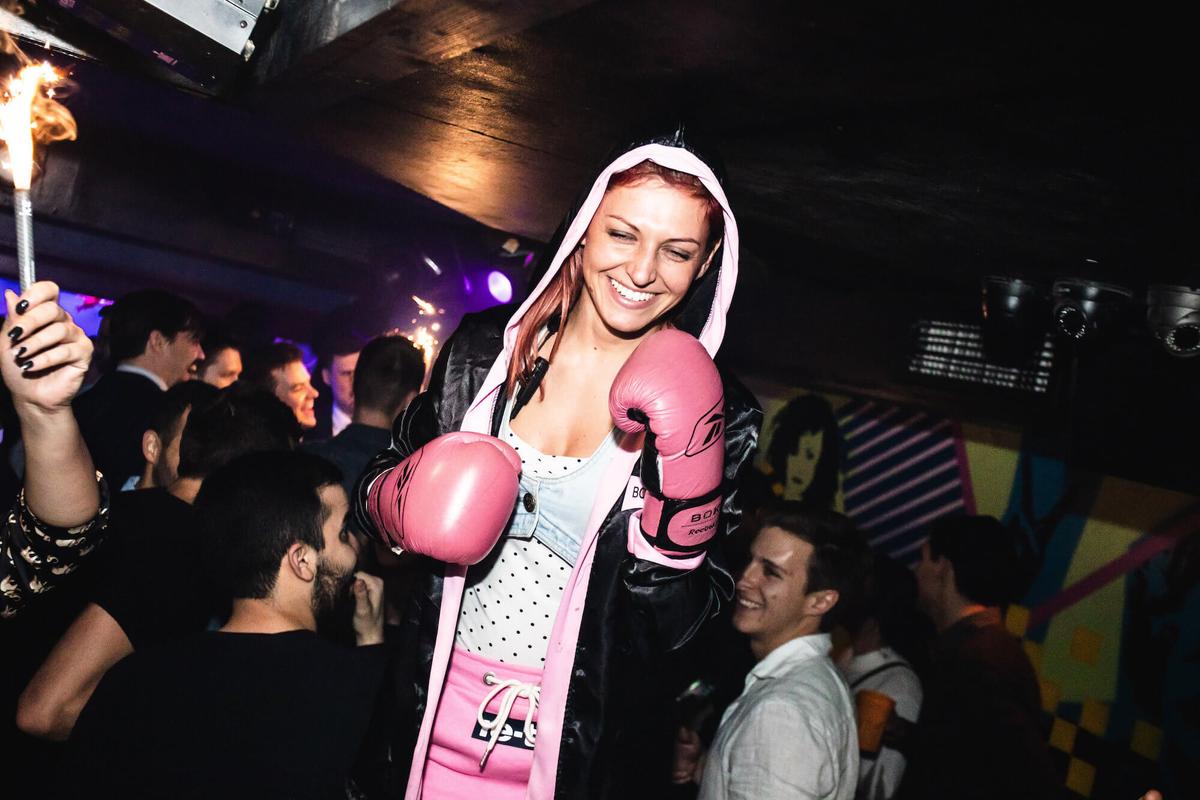 Feeling bubbly?
Champagne, the most perfect drink to enjoy on any occasion, enjoy a bottle of Moet & Chandon Grand Vintage Blanc, or some Veuve Clicquot La Grande Dame Vintage Blanc. Sounds fancy.
Wine down
White, red and rose, you can never go wrong with a glass of wine to slow down the night and get ready for a more relaxed club experience.