Get ready for the Japanese-Lebanese fusion you never knew you needed.
An unforgettable romantic date
You're on a date with the person you love, eating sumptuous food and smoking high quality shisha. As night falls, London lights up and you are treated to unparalleled views over Embankment and over the Thames. After a filling meal, you clink glasses together and take a sip of an expertly mixed cocktail as the last traces of the daytime disappear. It's been a good day...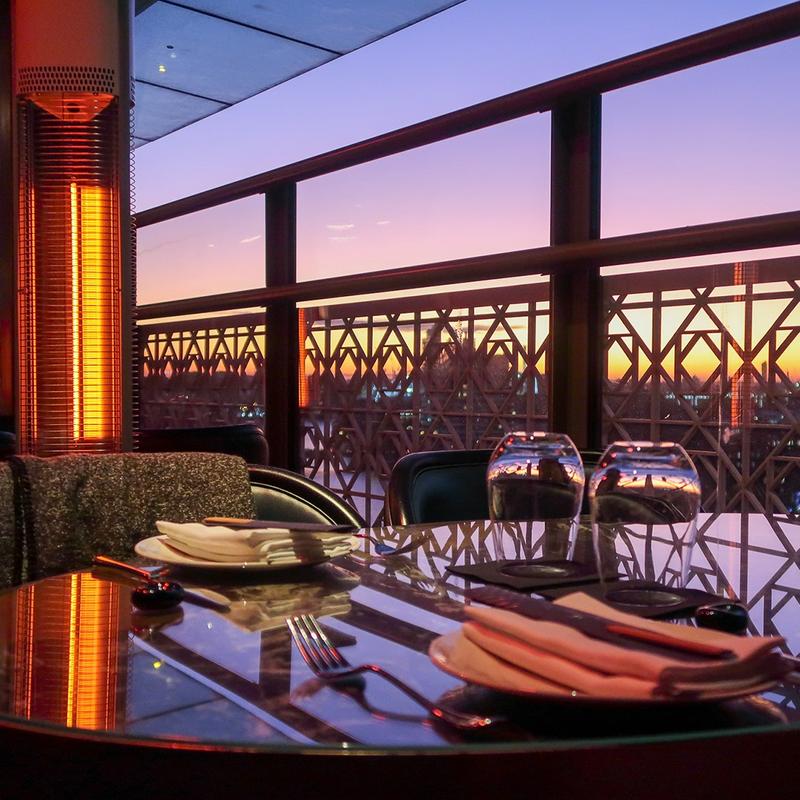 A slice of the unexpected
If you're adventurous, a big foodie, or just like high-quality food, you'll love the Mezemiso menu. From Middle-Eastern classics such as Falafel and Tabbouleh to fresh Sushi and Steak, this inventive menu will be sure to broaden your cultural horizons as well as delight your taste buds. But how did this crazy fusion cuisine come about, you may ask? The owners describe Japan and Lebanon as being connected by 'the special attention they give to their land, therefore crops rich in flavour and herbs full of aromas', leading to their cross-cultural dishes full of signature ingredients from both countries.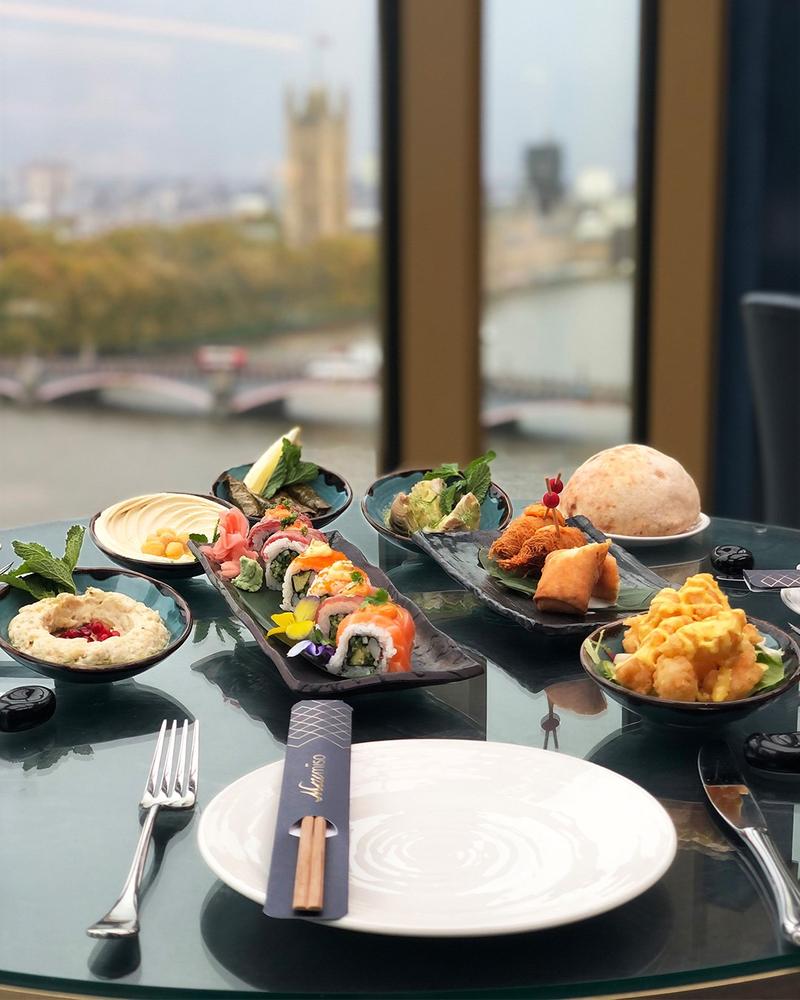 State-of-the-art Cigar and Shisha Terrace
For the cigar connoisseurs of this world, you're in luck. Mezemiso's cigar menu is made up of only the finest Cuban Habanos cigars available, which have to be made with tobacco grown within the country's territory. What's more, the menu is split into different brands and levels of full-bodied flavour, ensuring you can truly find the best cigar for you. If you're a shisha fan, you won't be disappointed either; with nine high-quality flavours to choose from, from classics such as Mint and Double Apple to Mezemiso's own signature mix of Peach, Sweet Melon, Kiwi and Mint, you'll be sure to have a great experience whilst out on the sky terrace.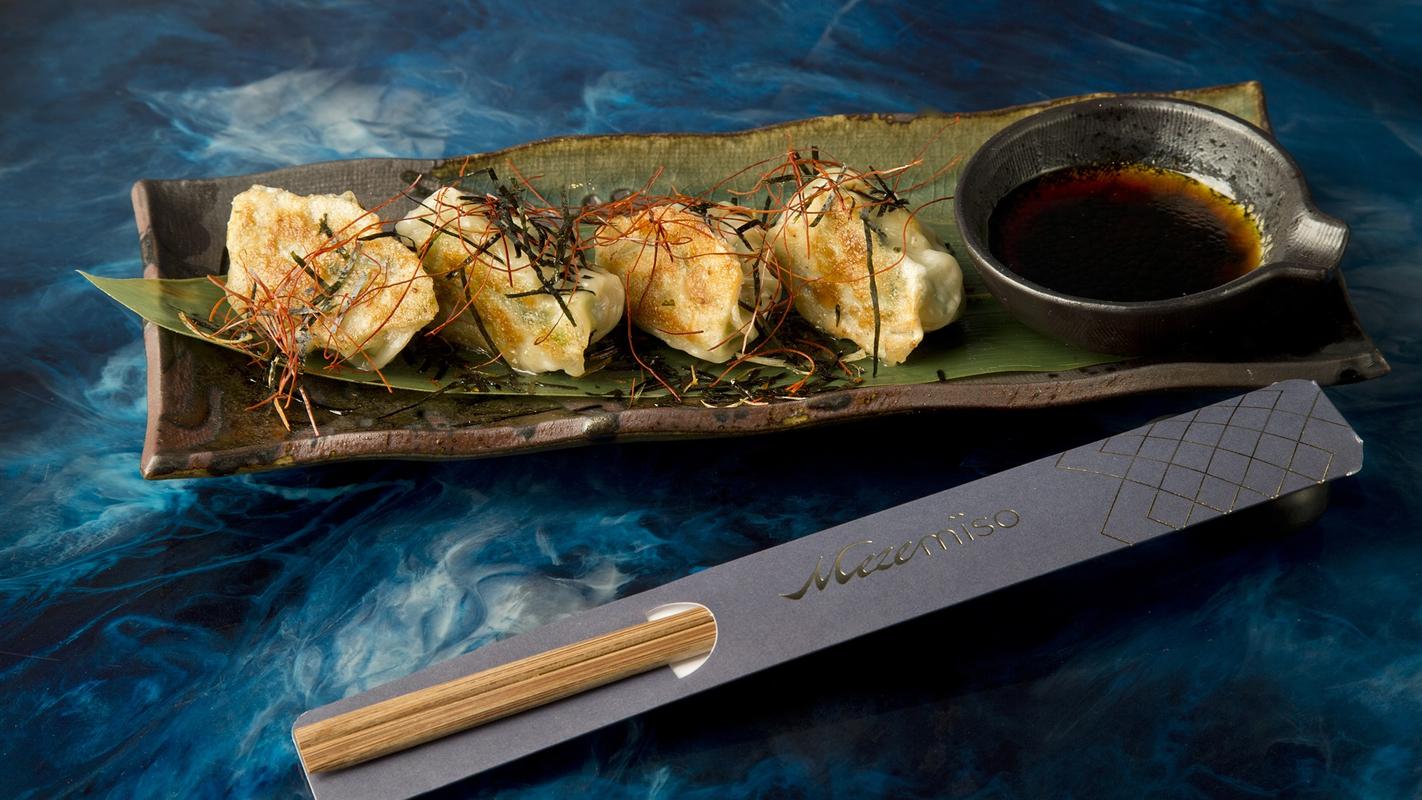 Private Event Haven
With a total capacity of 70 guests and several different spaces, including the indoor area, bar and terrace, Mezemiso is the perfect place to book for any small intimate gathering or ceremony. Furthermore, with the diversity and breadth of the food, drink and cigar menu, even the most picky of guests will eventually find something they absolutely love. What's more, Mezemiso has different talented DJs coming in every weekend, making no two outings the same.