Mr Foggs House of Botanicals
Mr Foggs House of Botanicals blooms in Fitzrovia waiting for guests to water its flora with its botanical infused peculiar pretty potions.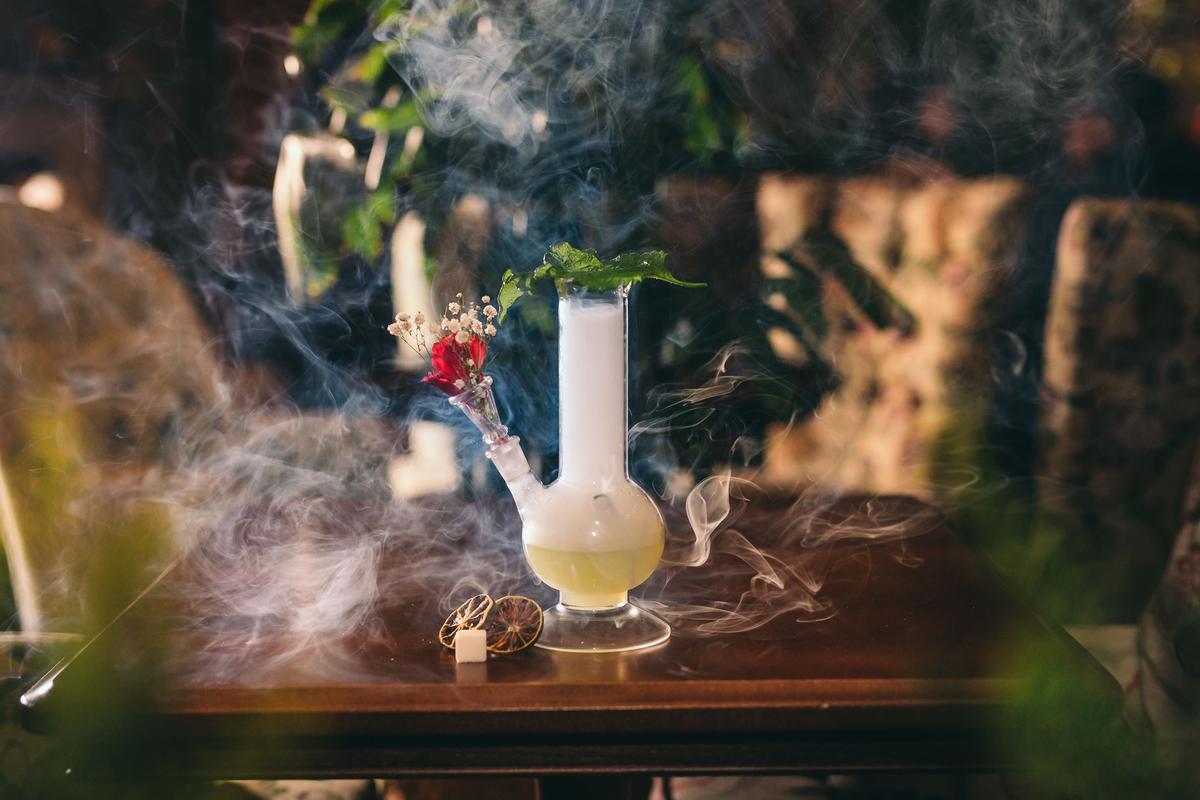 Become enchanted in a garden of exotic flowers collected from around the world and find yourself captivated by their essence. Like something from the movies, every detail is a magnificent sight, feel the change in century as you travel through this wonderland. With its classic and floral furniture, sit below an extravagant chandelier and witness vines travel across the room.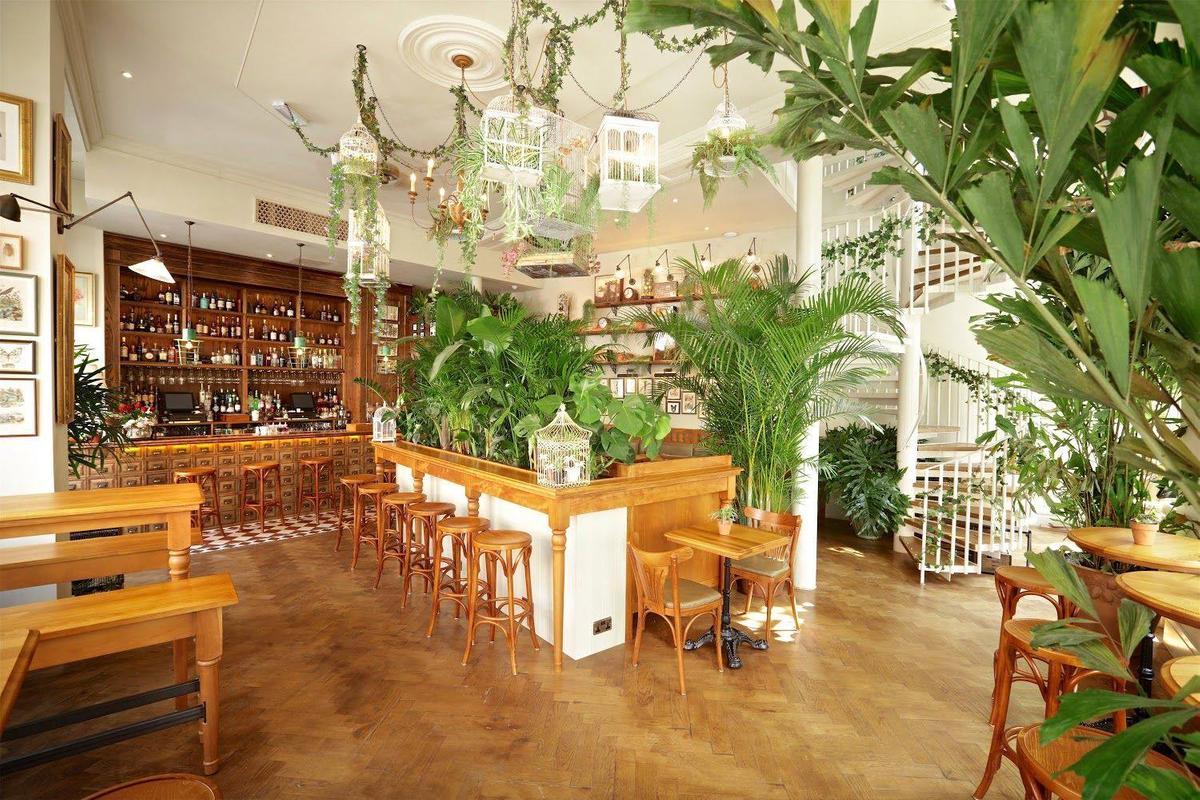 Mr Foggs House of Botanicals brings you sweet, spicy, citrusy, and arithmetic aromas in their glasses of botanical elixirs. From their signature menu, taste the diamonds in the Koh-i-Noor, a mixture of Oregano-infused Bombay Sapphire gin, Montenegro amaro, fresh lemon juice, saffron syrup and egg white. For a non- alcoholic decoction try the thirst- quenching Simply The Zest, a whisk of Devant Oak & Spice non-alcoholic spirit, Martini Vibrante non-alcoholic aperitif, pink grapefruit juice and Franklin & Sons rosemary tonic water with a black olive.
Feeling classic?
Glance over the classic menu and sip on an Old Fashioned with some good old Woodford Reserve Bourbon whiskey or an Aperol Spritz. There are never too many menus! With the drawing room menu's Liquor Legend, of Hennessy V.S. cognac, fig liqueur, tamarind & plum sharbat and chocolate bitters. Mr Foggs House of Botanicals clearly has a little something for everyone who enters.

Foggs favourites
Approved by Mr Fogg himself, taste the money in this Spicy Rupee, Vanilla-infused Smirnoff Black No. 55 Small Batch vodka, elderflower cordial, fresh lime juice, honey syrup and chilli flakes. Or sip on a sweet and refreshing Elsking, including a stir of Oxley gin, St-Germain elderflower liqueur, cloudy apple juice, fresh lime juice, sugar and peach bitters.

For a softer kick, a beautiful glass of champagne should ease you into your floral travels, maybe a Moët & Chandon Impérial Blanc N.V. If you want something with a little sharpness, perhaps Red Spanish Finca Valero Tempranillo Garnacha. As you can tell, the flavours and aromas of these divine drinks are expeditious from around the world. Rich in culture and rich in soul.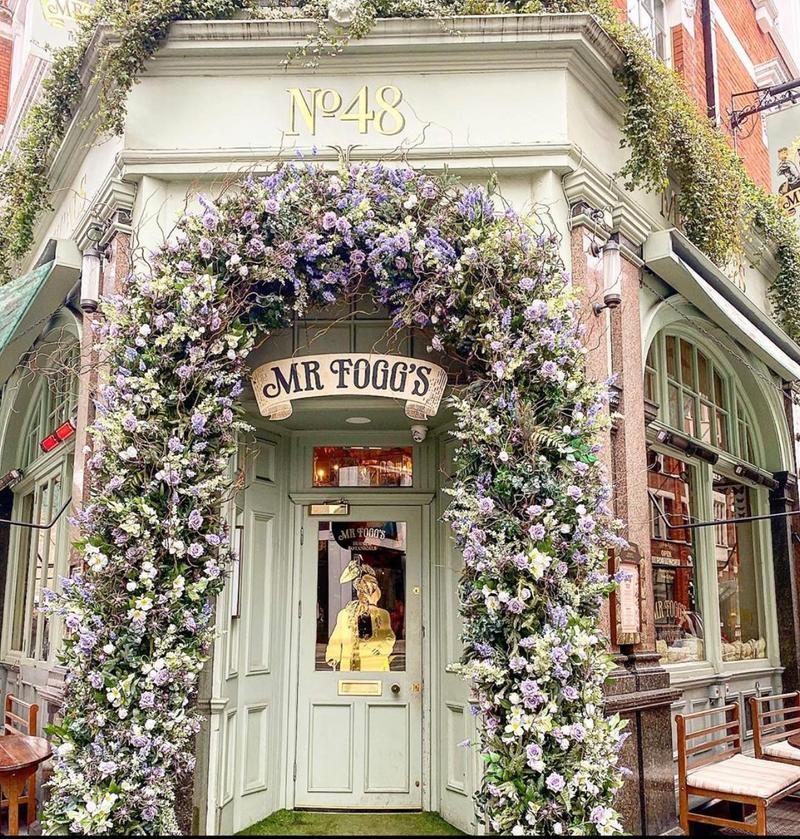 As you blossom with this experience, take in some wonderful snacks and platters. Maybe a little nibble of mixed olives or wasabi peas, or a classic jumbo sausage roll. However, if you'd like to taste the culture whilst being equally satisfied, maybe try a Mezze Board, with grilled mixed vegetables with olives, artichoke hearts, houmous and feta-stuffed peppers, served with toasted flatbread. Or an Italian Charcuterie Board consisting of the finest meats and cheeses such as, Prosciutto di Parma, Calet chorizo, Milano salami and pancetta, served with cornichons, stuffed peppers and focaccia.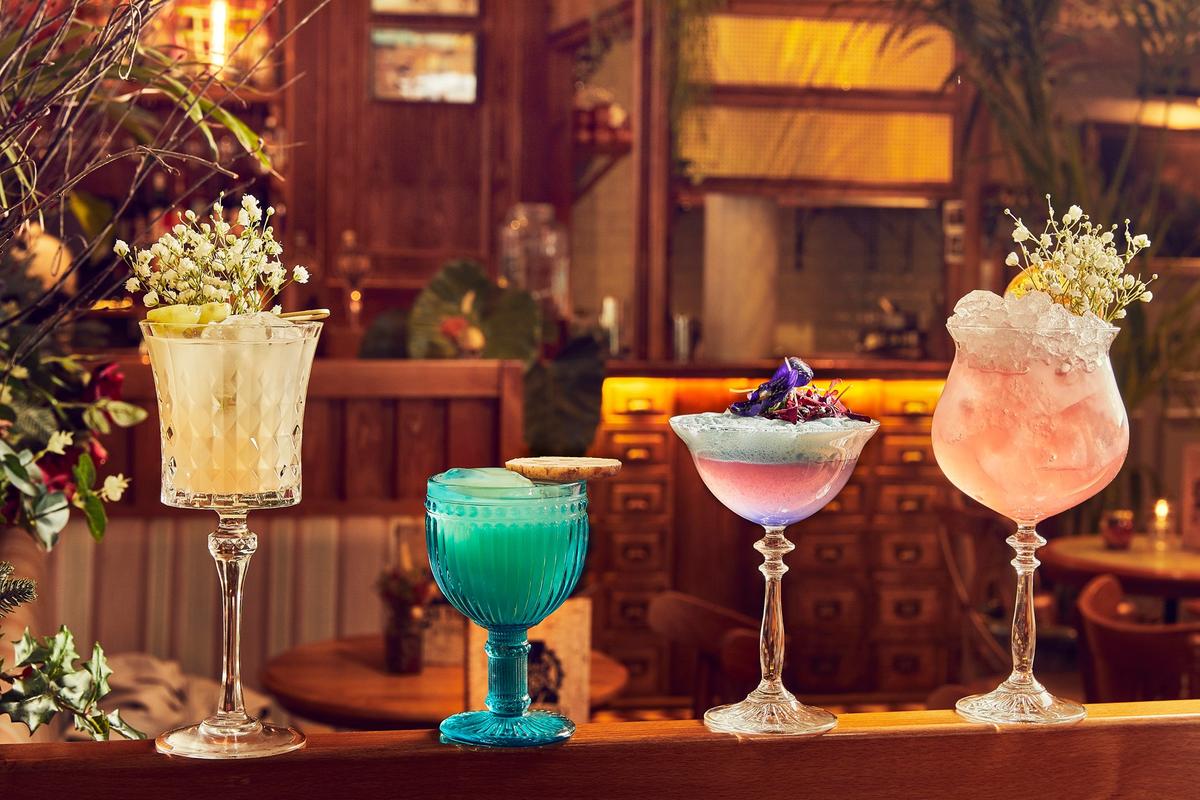 Yes, Mr Foggs House of Botanicals has a boozy surprise for tea drinkers with a selection of Tipsy teas. You have your very British A Tea-Sing Treat, of Earl Grey tea-infused Patron Reposado tequila, hibiscus & green tea liqueur, pink grapefruit juice & lime juice and sugar syrup. Or the sugary and spicy A Flourishing Fizz, a brew of Bacardi Spiced rum, Cherry Heering liqueur, passion fruit juice & lime juice, sugar syrup, topped up with Moët & Chandon Brut Impérial N.V. Champagne. Not to worry, there are also alcohol-free options if you're not quite into the kick, with a Botanical Concoction containing Lychee, mango, lime, rhubarb and lemon balm.
Mr Foggs House of Botanicals leads you into another world, somewhere to forget your worries, embrace natures gifts and enjoy exceptional elixirs.