Mr Foggs Society of Exploration
Mr Foggs Society of Exploration lays deep within Covent Garden expecting curious souls to explore this wonderful place. Make your way for a magnificent odyssey and take a dive into the flavours of the globe through mixology, innovation, and the history of worldwide voyages.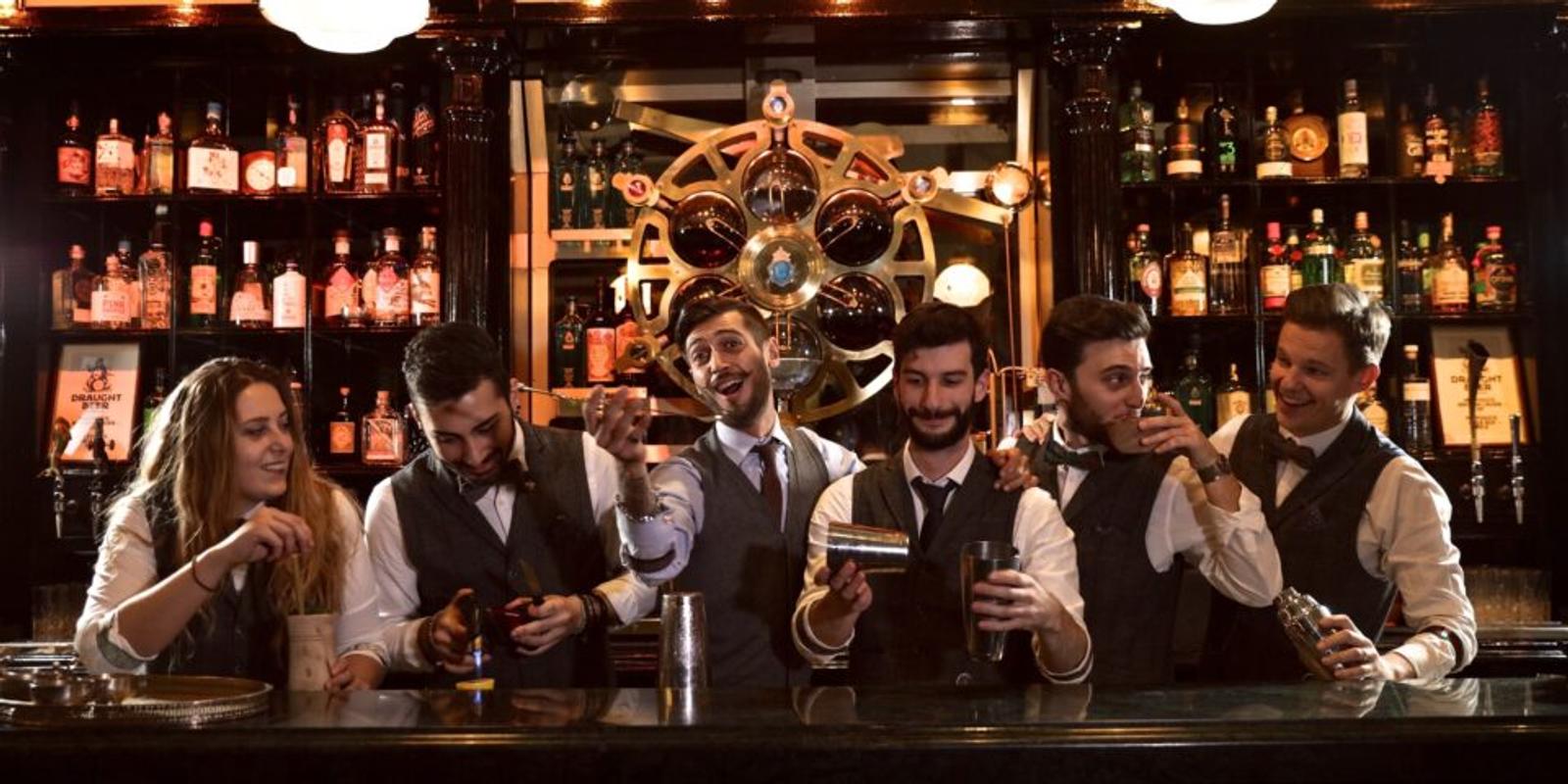 The escapade awaits
As you enter this enchanting space, clutch your purses and wallets because you are in for an exciting adventure. You become enveloped by timeless antiques, old paintings worth every second of inspection, and maps roughed by stormy weather. Proceed to the dimly lit drawing room and experience the days where journeys were expeditions and life was unpredictable. From life size Victorian trains to peculiar cabinets and a mysterious map room, embark through Mr Foggs Society of Exploration.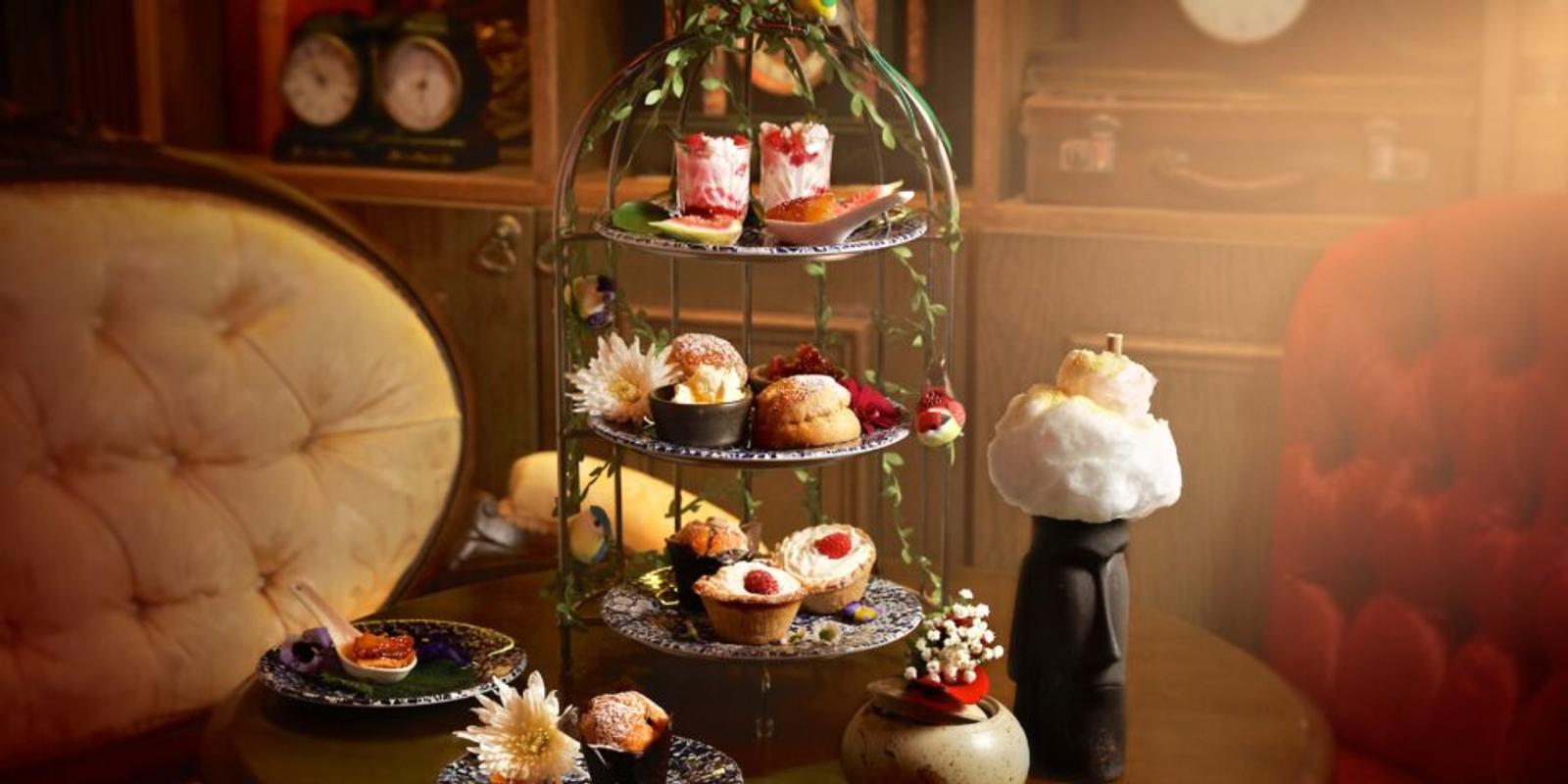 Mastered mixology
Mr Foggs brings you the first mechanical mixologist, with drinks from every corner of the globe. Their signature menu includes blends from London, The Mechanical Mixologist, including Star of Bombay Gin, Martini Riserva Speciale Bitter aperitif and Martini Reserva Speciale Rubino vermouth. Now to the flavours of the Amazon Rainforest, Cave of the painted Man, including a mix of Bombay Bramble Gin, mango wine and passion fruit Kola Inglesa. Both sound like a true bubble bath of diverse and rich flavours. From the heights of Mount Fuji is the tropical drink Fuji-san, bringing a herbal and fruity essence, including Oolong tea and fresh lemon juice. Whilst the Sahara Desert explores aromatic and refreshing taste, with the drink A Mirage including Turkish apple and rose tea and za'atar infused Nardini Acqua di Cedro lemon liquor.
For something a little less dressed, you can enjoy a glass of wine, or crack open a bottled beer, and for those of you who don't drink alcohol, Mr Foggs has something brewed for you. Try a Jaunt to the Countryside, a mix of Devant Aromatic & Citrus non-alcoholic spirit, Martini Vibrante non-alcoholic aperitif, fresh lemon juice and eucalyptus & lemongrass chicha morada.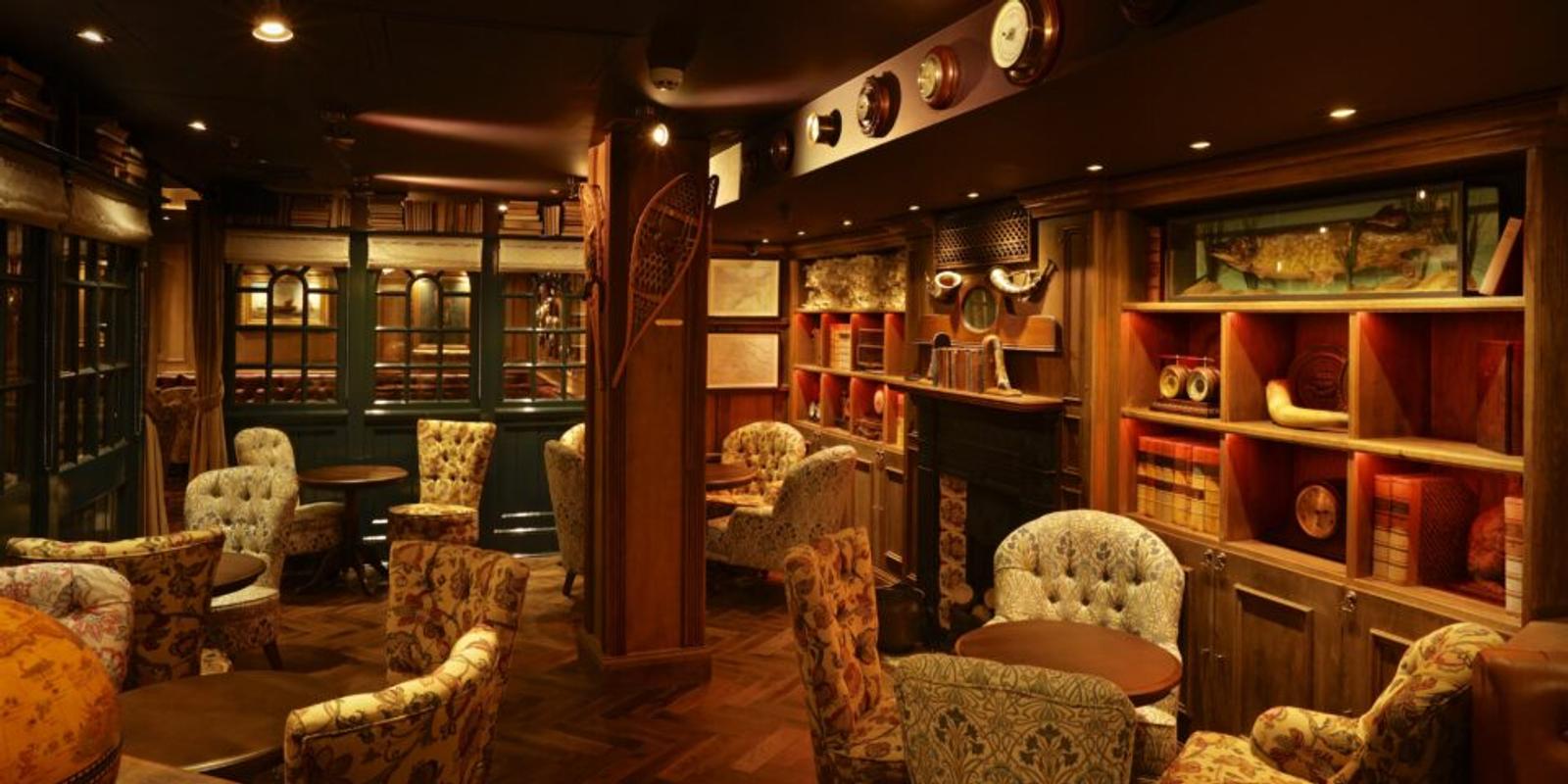 If you're feeling a little peckish with all of that mixology, maybe try some delicious vegan, vegetarian, and meat dishes, with a variety to choose from, you won't leave hungry. How about a vegan Beetroot houmous, fresh tomato salsa and smoked sea butter served with toasted focaccia, or maybe beer battered broccoli tempura. However, if you're in the need for some protein, grab delicious buffalo chicken poppers or some soft-shell crab, Asian coleslaw and chimichurri served on sourdough.
Mr Foggs society of Exploration is truly a wonderland of innovation and buzz with fantastic drinks and tasty treats.