Canary Wharf, one of London's most major business districts and home to one of London's biggest rooftop gardens, the Wharf is always buzzing with new things to do. Run by a fast corporate lifestyle and incredible regeneration, the modern architecture presents a stunning landscape for those who spend most of their time in the wharf, with breath-taking views.
Pergola on the Wharf
Pergola on the wharf is situated in the centre of Canary Wharf and has a timeless view over the Wharfs north dock. You can enjoy the green interior blooming with vines across the ceiling, giving a light and airy feel, or you can sit on the beautiful terrace and take in some fresh air. Both are wonderful options, especially after a long day at work, or a simple lunch on a busy day. Pergola is a perfect and refreshing space for everyone.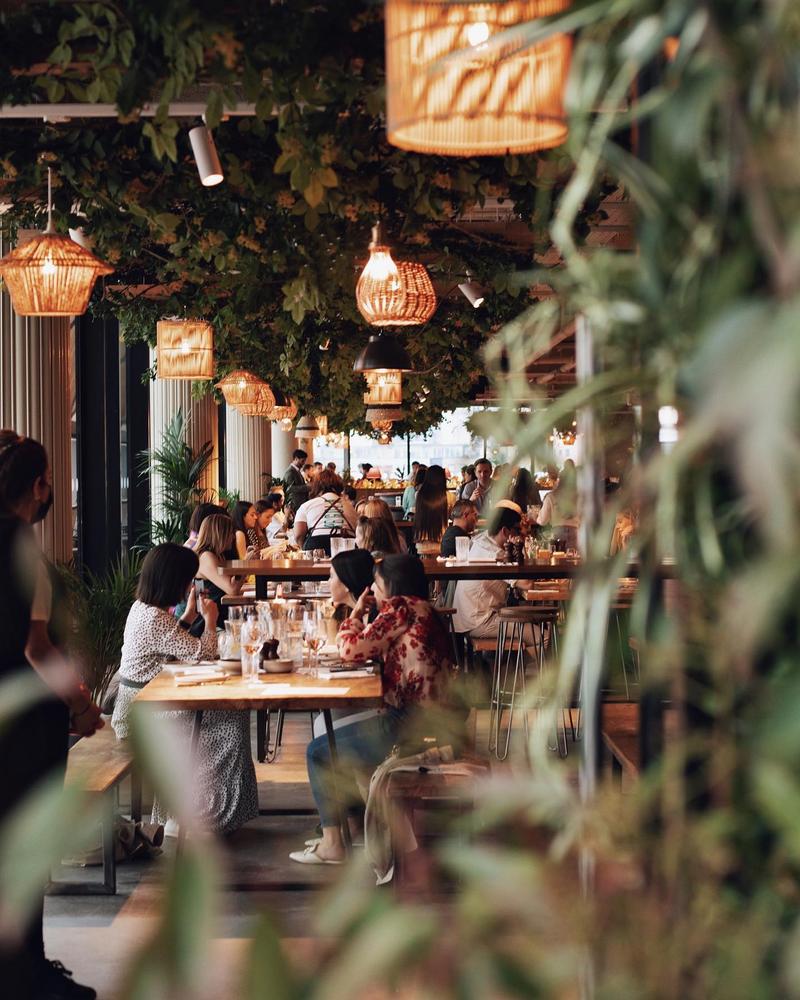 Fresh food and drinks
The food and drinks at Pergola capture the essence of natural flavours and recipes, with everything sourced from local markets, combining artisanal with freshness. With a large menu, you'll surely find something of your taste. Snack on some Jerba olives, Aubergine fritti or maybe some honey BBQ wings. For something a bit more filling perhaps a gluton free Bearnaise burger of 6oz smashed beef patty, West Country Cheddar,smoked tomato chutney, green peppercorn brisket, Béarnaise sauce, crispy onion strings, lettuce & pickles, served with fries. Or for a vegan option how does a delicious Plant burger sound, containing a delicious Plant patty, vegan mozzarella, vegan tomato pesto, basil mayo, & crispy balsamic onions, served in a brioche style bun with fries. Both options are only £16, you have stunning views, and a wonderful experience without breaking the bank.
For something grilled you can try Miso glazed salmon, giving you the flavours of Japan from British produce, containing Griddled Scottish salmon fillet, brushed with white miso, served with steam pak choi, sesame and caramelised lime. Now if you're extra peckish have a side of Dirty Mac, Chilli broccoli or a Chopped salad. For sharing options grab a Canary Board for a take on the Middle East/ Mediterranean cuisine, with Aubergine fritti, olive oil hummus, crudites, flatbread and blistered padron peppers, served with fries & dips.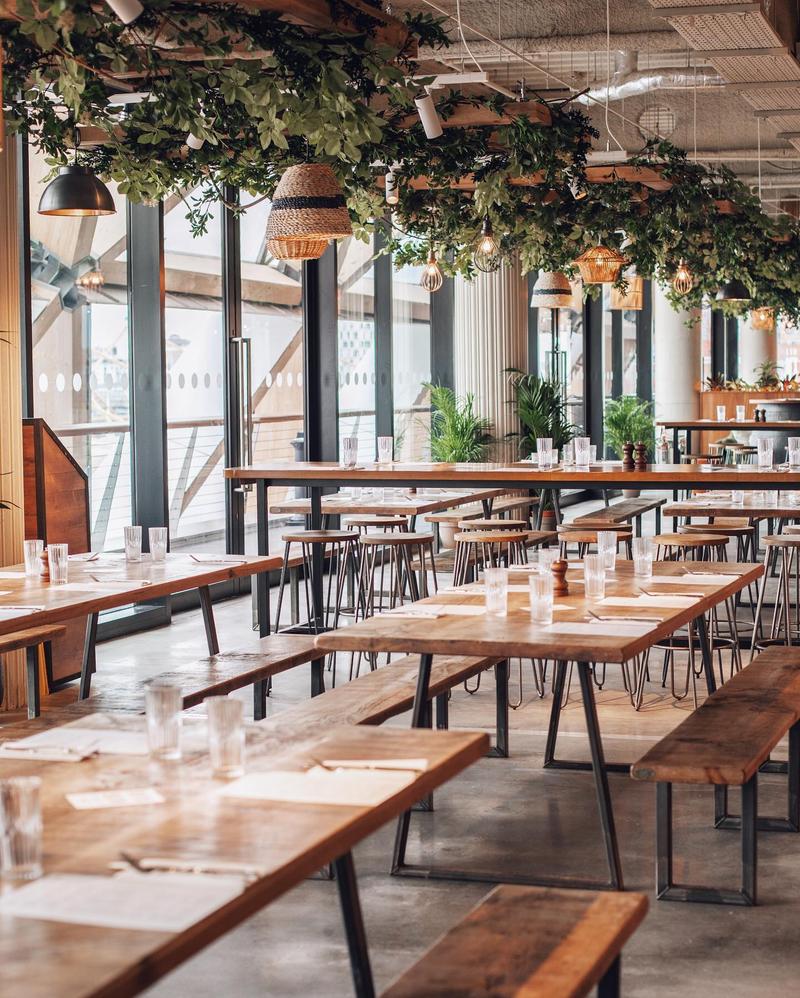 Sometimes something sweet goes a long way, how about a Brownie Sunday, with Vanilla bean ice cream, a warm brownie, blackcurrant coulis & praline. Sounds pretty sweet! Or for a vegan and gluten free option have a Chocolate Orange Ganache, with Valrhona dark chocolate orange ganache, crisp honeycomb & crème fraiche.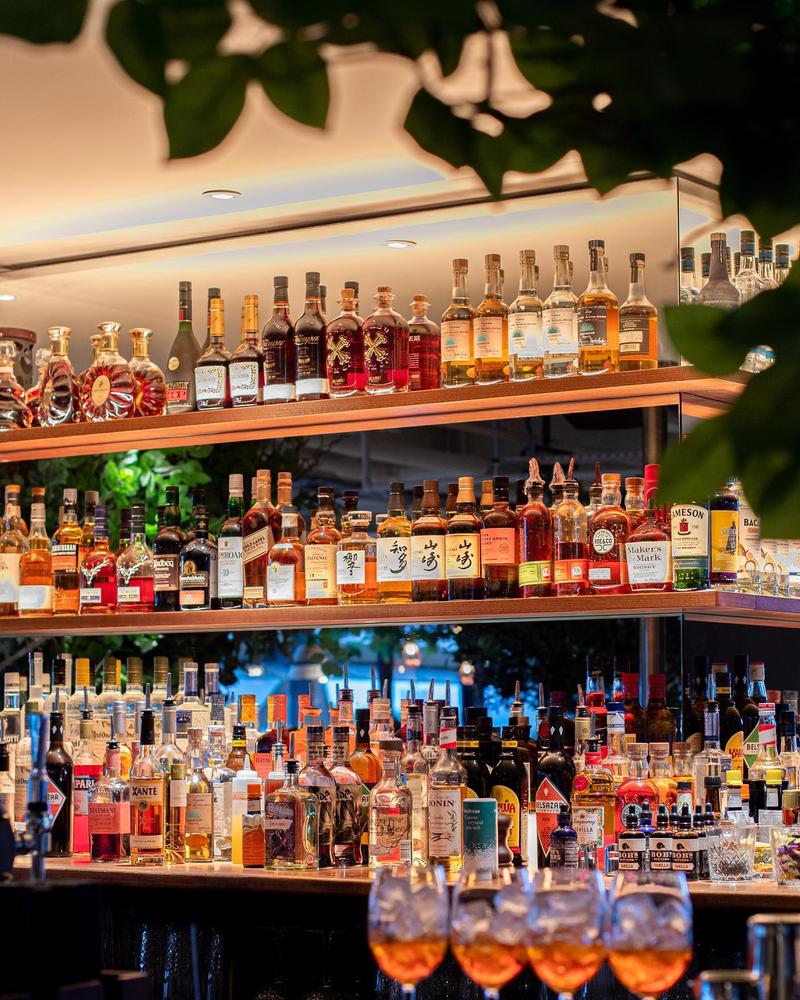 Yes, Pergola do a brunch menu on the weekends from 11am-4pm, how perfect. If you're feeling something sugary maybe you could have some buttermilk pancakes served with maple glazed bacon, syrup, and organic British butter. Or for something savoury and healthy a Smashed Avo Toast, with Creamy smashed avocado on sourdough toast with, lemon & pea shoots. Now if you want something extra traditional and British then either have a full English or a full vegan and gluten free breakfast. Did I mention the brunches are bottomless?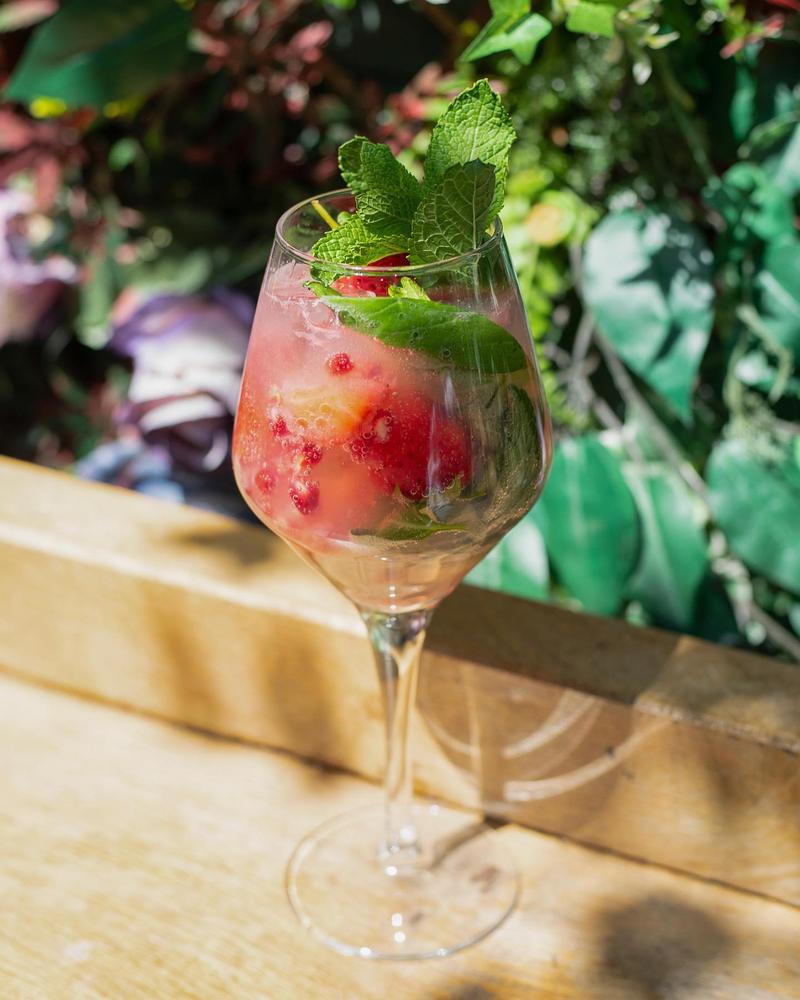 Drinks!
With a large selection of drinks Pergola should keep your thirst quenched. Maybe have a beer, such as a Camden Hells, or a bottled cider of Aspall Cyder.
Rather have a cocktail. No problem, you can sip on a Tequila Negroni composed of Casamigos Blanco Tequila, Campari & Belsazar Red, or a cracked Mojito of Duppy Spiced Rum, Charred Pineapple, Chilli & Fever-Tree Ginger Beer. For Gin and Tonic lovers there's also a grand choice, including a Tanqueray Royale containing fever-Tree Lemon Tonic, Blackcurrants & Raspberries or a Bulldog with Fever-Tree Aromatic Tonic, Lemon & Lavender. If you'd prefer to have a more sophisticated drink then wine and sparkling is for you, perhaps a White Organic Macabeo or a Red Montepulciano d'Abruzzo.
The choice in drinks is truly a large one, therefore from cocktails to spirits, Pergola has everything, and yes even some non-alcoholic. So make your way to the stunning Pergola on the Wharf and enjoy some fantastic food and drinks with a spectacular view.