Sitting in the vibrant and hip area of Shoreditch, the Queen of Hoxton, a bar, club and rooftop brings fun, community, fantastic food and drinks, and stunning settings. Enjoy the regular live music, and delightful décor, in this three in one hub of entertainment.
A décor like no other!
It is called "Queen" for a reason, the theme is bright, bold, and quirky giving everything extravagant, from neon lights and disco balls to pretty pink loos perfect for a quick spilling of the tea with the girls. Chill by the neon lit window seats and gaze at the stunning pool glass installation in the heart of the room!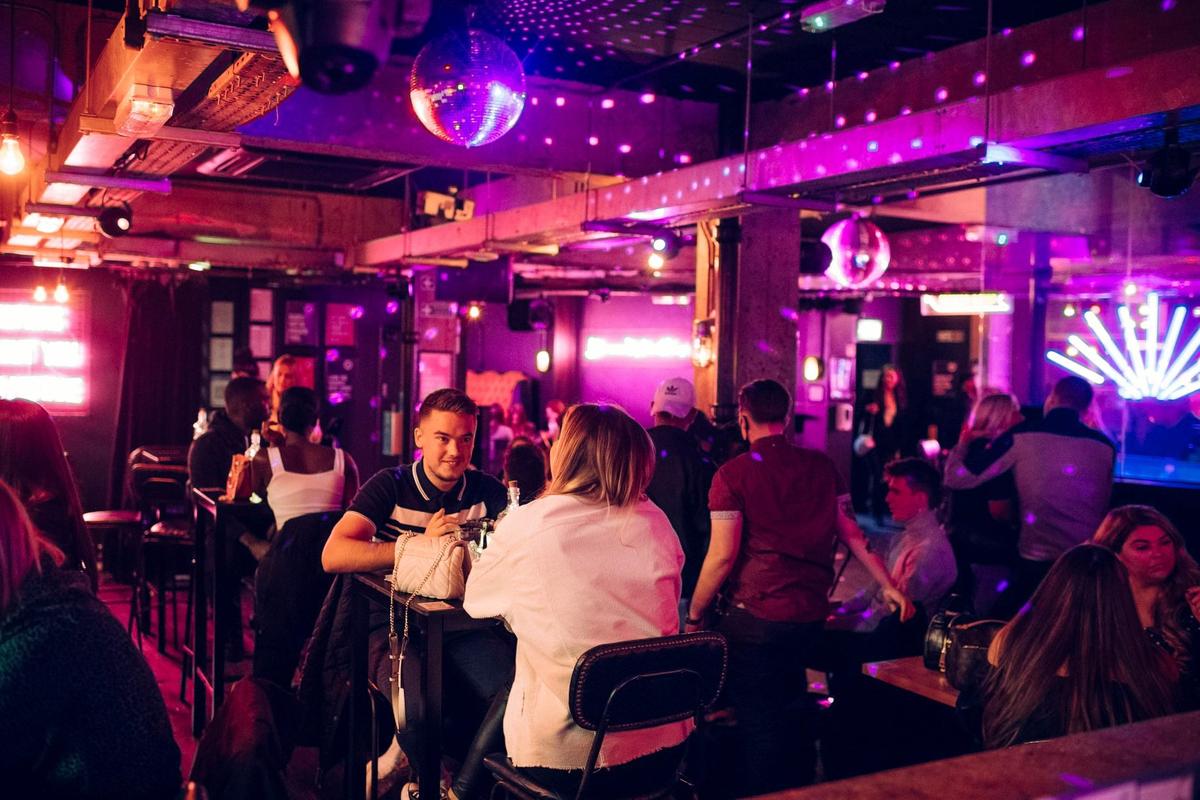 Did someone say rooftop?
The rooftop terrace is open all week, and there's no need to book either, walk in and experience the fresh air and stunning view of Shoreditch. Ideal for date night, watching the sunset and a refreshing catchup with your friends. For the perfect time grab the rooftop menu and browse through the wonderous selection of food and drinks. Try a house burger of Celtic pride beef patty, cheese, lettuce, tomato, pickles, ketchup, and mustard, or make it vegan with the mighty meaty vegan burger. Not to mention all burgers come with fries! For drinks perhaps a glass of white, red rose or sparkling, either way they are all stupendous options, especially when paired with a magical view. Not to fear, there are always beers! From a beer to a cider, they have it all, sip on a pint of Shipyard pale ale or a bottle of Desperados. It might still not be summer; however, the rooftop summer cocktails are worth a try, how about a Pink fizz, a blend of Beefeater Gin, strawberry, lemon and tonic, or a warm Cherry old fashioned, a concoction of Old Forester Bourbon, Maraschino liqueur, sugar, angustura, and orange bitter.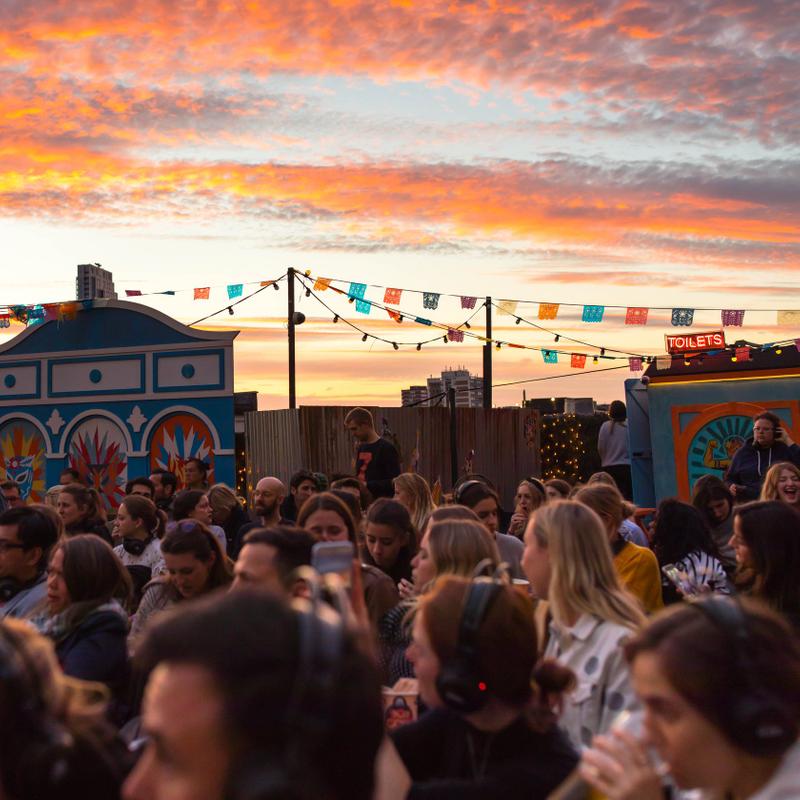 Ground floor drinks
Once you're nicely settled in your seat, take a peek at the ground floor menu and taste some of the signature cocktails, such as the Tropical affair, a blend of 10 Siren's Call spiced Rum, Wray & Nephew overproof Rum, passionfruit, mango, lime and Lilt. Or maybe a Fruity Martini of Absolut Elyx Vodka, raspberry liqueur, and pineapple. Now if you're more of a classic then try the Expresso Martini or a Negroni. If these don't tickle your fancy then choose a glass of wine and sparkling or a beer and cider, the choice is yours.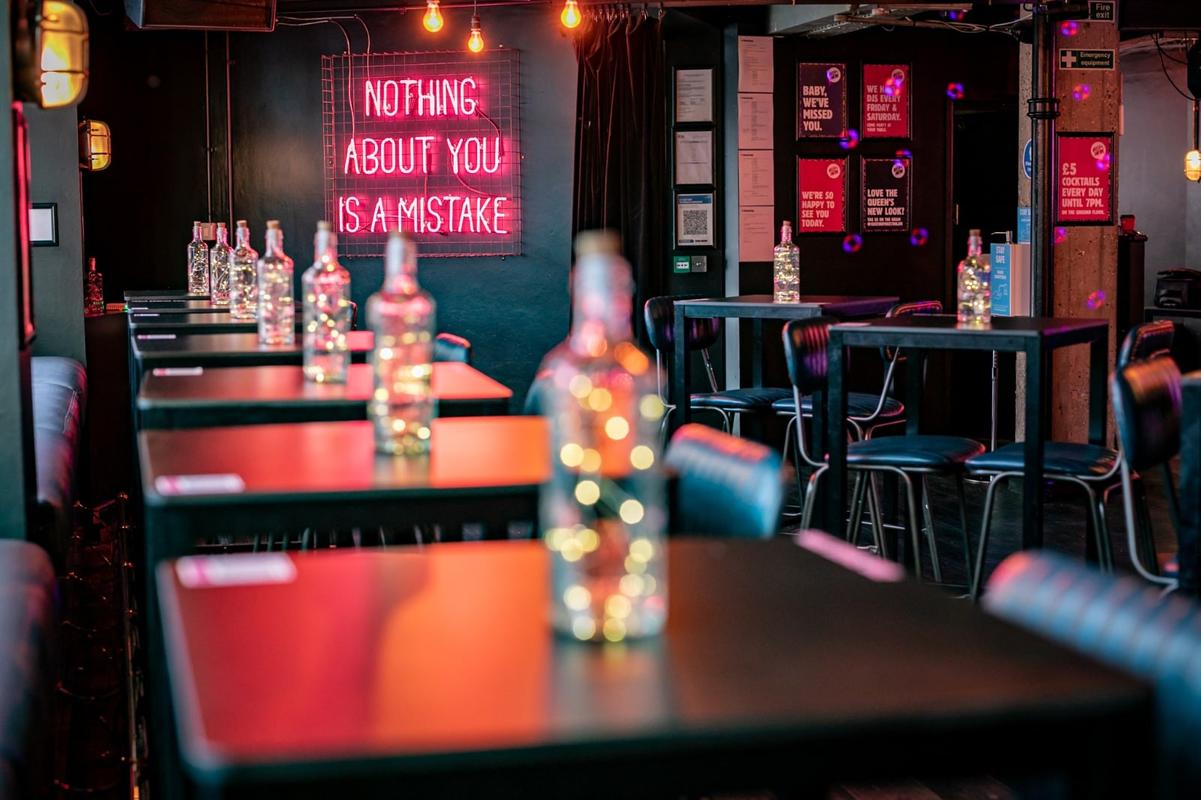 You'll be surprised to know that there are CBD drinks available, what a perfect way to enjoy the view than to get those neurotransmitters buzzing. There are two options available, the Sparkling elderflower and yuzu and the Sparkling raspberry and guava. Sounds pretty escalating to me!