London's largest South African restaurant and event venue
Opening its doors in 2010 with a royal blessing from the former Zulu King, HRH Goodwill Zwelithini, Shaka Zulu is London's biggest South African restaurant. Set over two floors, this ideal party establishment is covered with stunning wooden carved murals and hosts club nights, parties, and events, not to mention providing delectable food.
A highly sought-after venue
Nestled in the heart of Camden Market, Shaka Zulu is a perfect all-round night out venue. A
restaurant
, bar and club all in one, this well-renowned establishment knows how to do events; so whether you'd like a
fun date
, birthday celebration, indulgent night out or hen/stag do, Shaka Zulu will be sure to impress.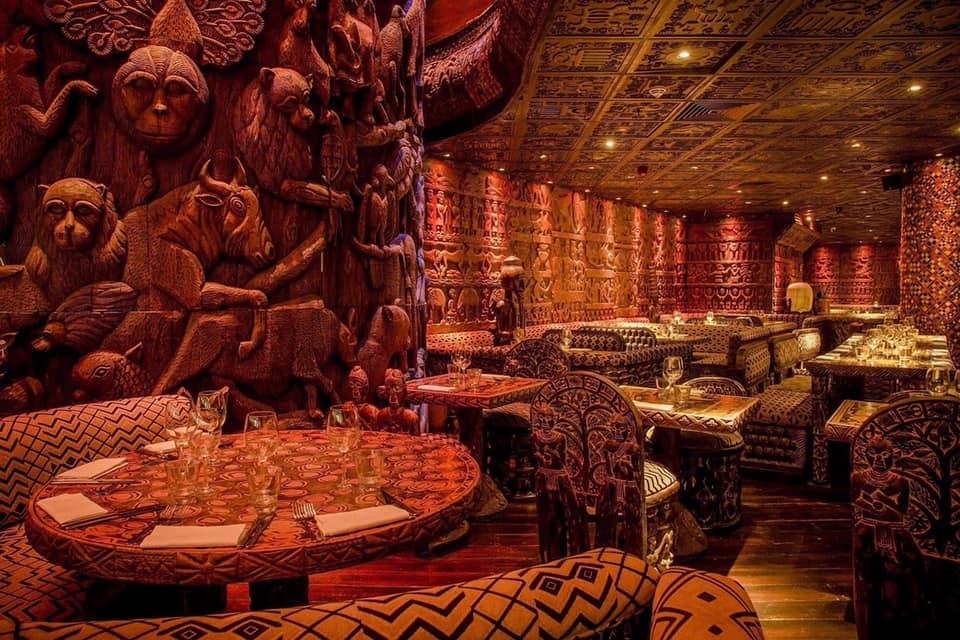 Fancy a bite?
Start downstairs in the restaurant area, surrounded by a display of twenty-feet high impressive warrior statues. Choose from a menu of spiced bites, South African-inspired mains, and exotic meats you've never tasted before including Boerewors sausage, Wild Boar and Crocodile. After you've had your fill, m
ake your way upstairs to the Mezzanine area, where a Champagne & Oyster bar and cocktail lounge can be found, serving creative
cocktails
such as the New Fashioned, Mezcal Negroni and Patron Paloma, featuring tajin spices.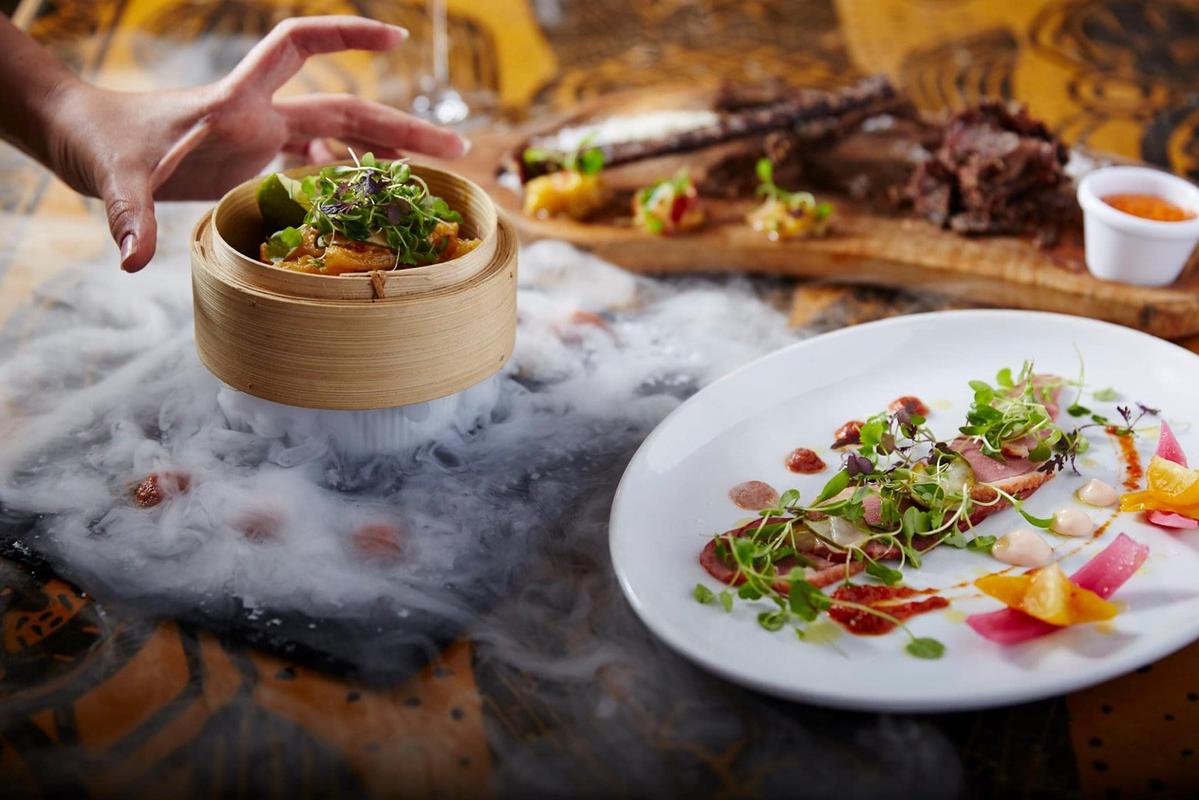 The King's Club
Of one London's most successful venues on the weekend, the King's Club is Shaka Zulu's resident
club
and music venue. With nightly entertainment such as DJs and
live music
acts, this is the perfect place for pre and post-dinner plans, whether that means dancing, drinking or just enjoying the incredible atmosphere.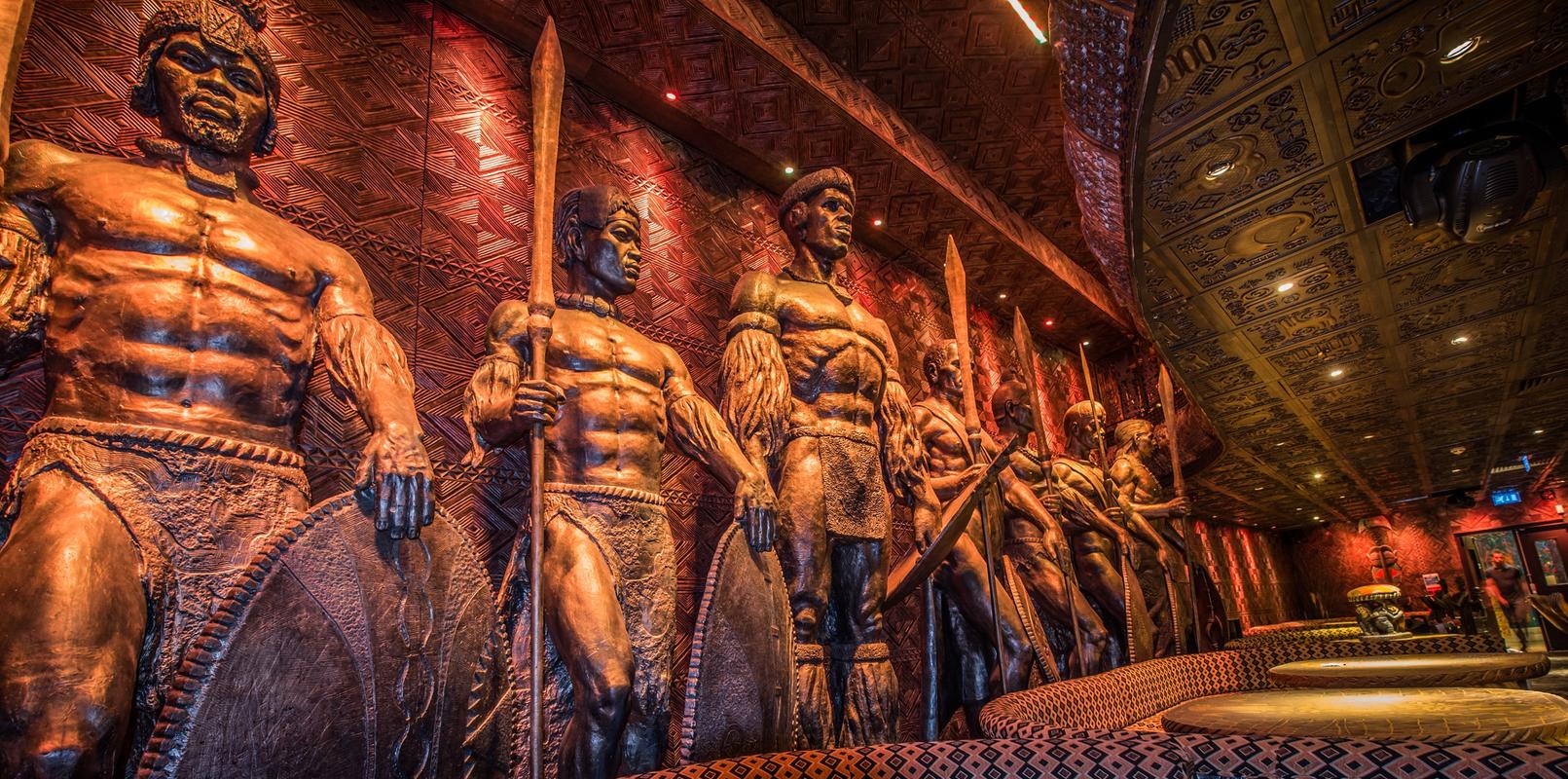 A hosting haven
With several semi-private areas, a dedicated green room for any performing artists and a total capacity of over 1100, Shaka Zulu is a highly sought-after location
perfect for group events
such as product launches, engagements and live performances, among others. Fancy a smaller affair? Flexible and customisable events for either over and under 50 people are available, including adaptable canape and corporate menus and the choice of a prosecco or cocktail reception as well.