Find yourself at Swingers, the bespoke wonderful indoor golf courses, become in awe of this magical garden, with refreshing sights and a playful atmosphere.
With two golf courses, everyone can join in for the fun! Vines and flowers climb the walls making you feel as though you have stepped outside of London and are in a blooming garden of fun.
Make your way to The Lighthouse golf course and embark on a golfing journey of tricksy holes and slopes and challenge yourself and your friends to a match. Keep your eye on the ball and don't get it lost in the tunnels or miss a shot in one of the nine holes scattered around the plot.
Now for a more spinning experience, have a go at The Windmill golf course, and explore the spiralling path of nine holes. Guess what! Both courses are £13 per person for one round. Smashing price for a great game and a venue situated by the fabulous Gherkin of London.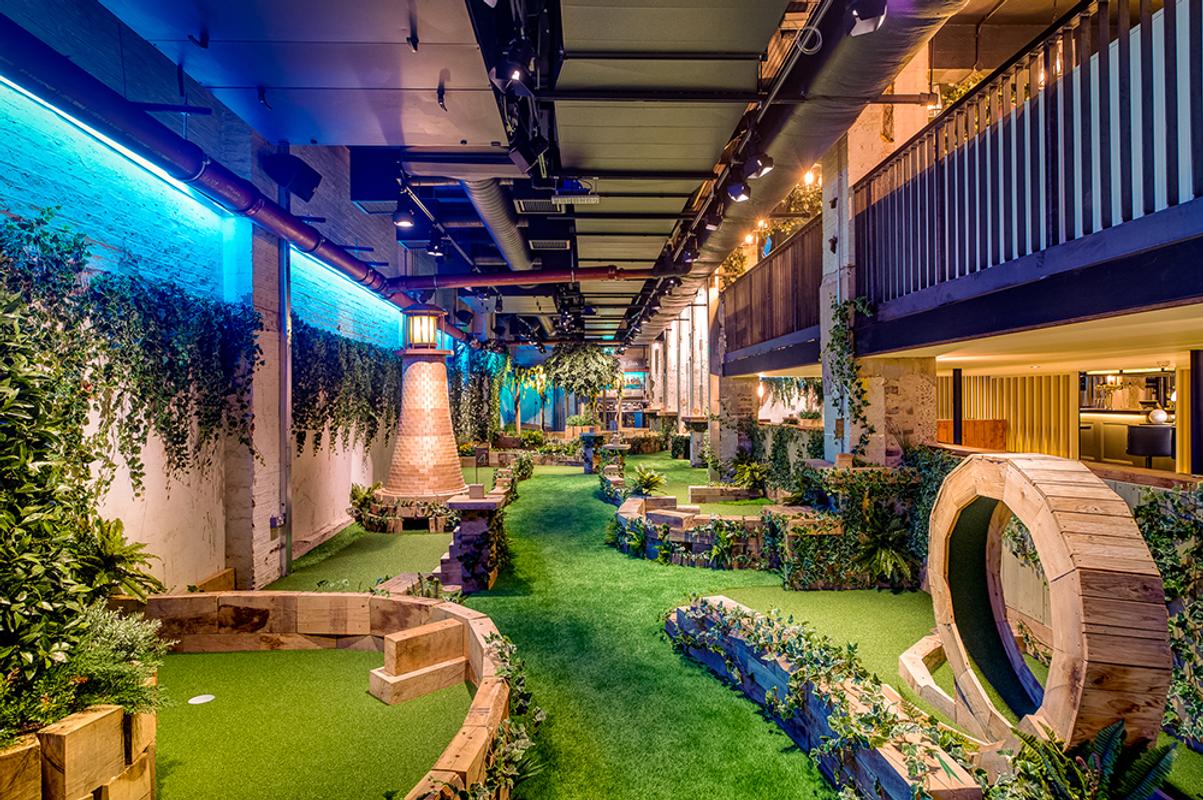 Hungry Golfer!
Enjoy some fantastic street food after playing a round of golf, maybe a classic Margherita from Pizza Pilgrims, or from Patty & Bun taste the delicious, aged beef patty Ari Gold burger, which also comes in a vegan option of a plant-based patty. For Mexican lovers there's also a delicious variety of Mexican street food to try from, perhaps some Tacos or burritos, there's Masa fried chicken, Smoked sweet potato and many more tasty options from Breddos.

Always time for dessert!

Satisfy your sweet tooth with a Nutella Pizza ring from Pizza Pilgrims, or maybe a Salted caramel brownie from Patty & Bun, and from the flavours of Mexico taste some ice cream sandwiches such as a Tres Leches from Breddos.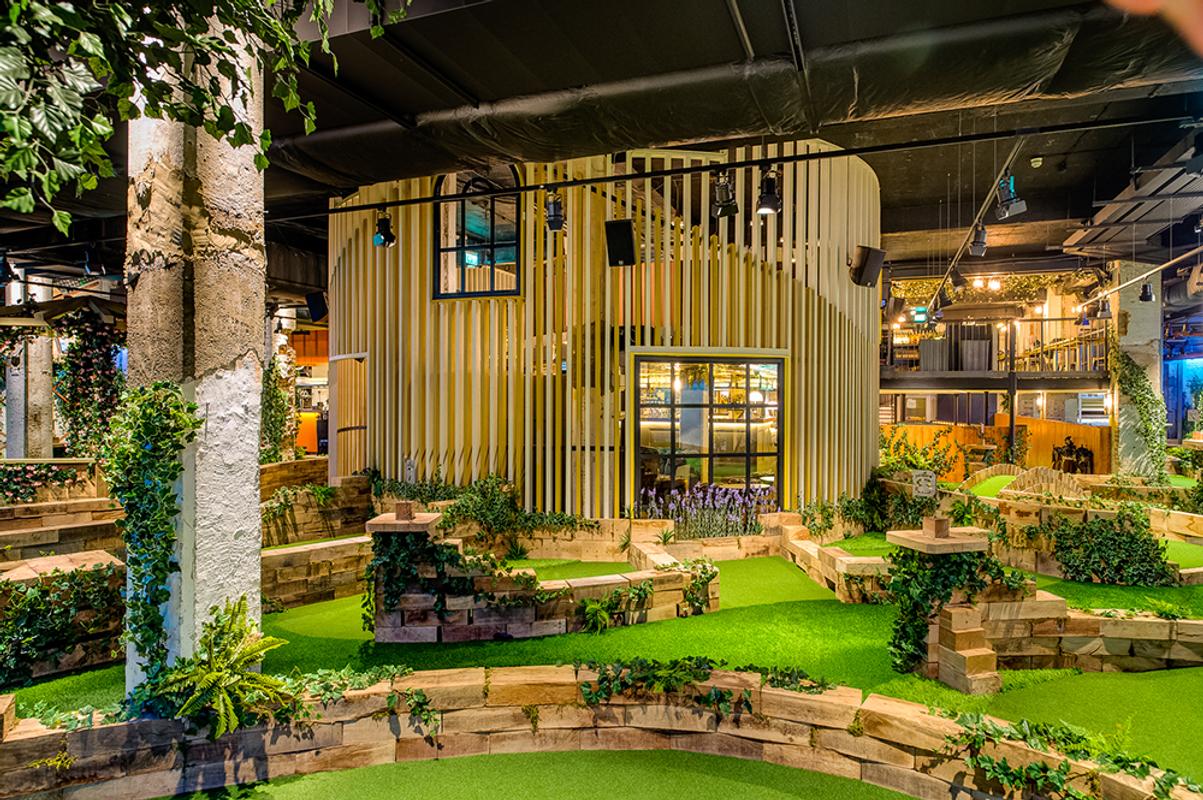 To go with your food or even alone, grab the drinks menu and enjoy some beers, cocktails, champagne, wine, spirits, and soft drinks. Maybe a clubhouse classic, sip a Kyline Boulevardier, containing Buffalo Trace,Buffalo Trace, Casamigos Mezcal, Campari, Carpano Antica Formula Sweet Vermouth. Or a Fairway favourite to go with your pizza such as The Italian Job with Aviation Gin, Caravella Limoncello, Aperol, lemon juice, Tempus Fugit Absinthe rinse, or a classic Negroni.
For bottled beers, how about a very fitting London Lager, and for non-alcohol drinkers a Heiken.
If you're feeling fancy then sip a glass of Percheron Grenache Rosé, Nieto Don Nicanor Malbec red, Piattini Pinot Grigio white or a Fauno Cava Brut sparkling, the choice is yours.