Looking for something
different
? Delicious
cocktails
that are out of this world? The Cauldron may be the magical answer you've been looking for! Perfect for a
date night
that is unlike all others and is sure to get your
insta
standing out from the crowd!
Making Magic
Calling all Harry Potter fans! Now's your chance to pick up your wands and make some magic, creating delicious potions for all to enjoy! Providing an immersive magical cocktail experience, The Cauldron definitely takes you on a magical journey!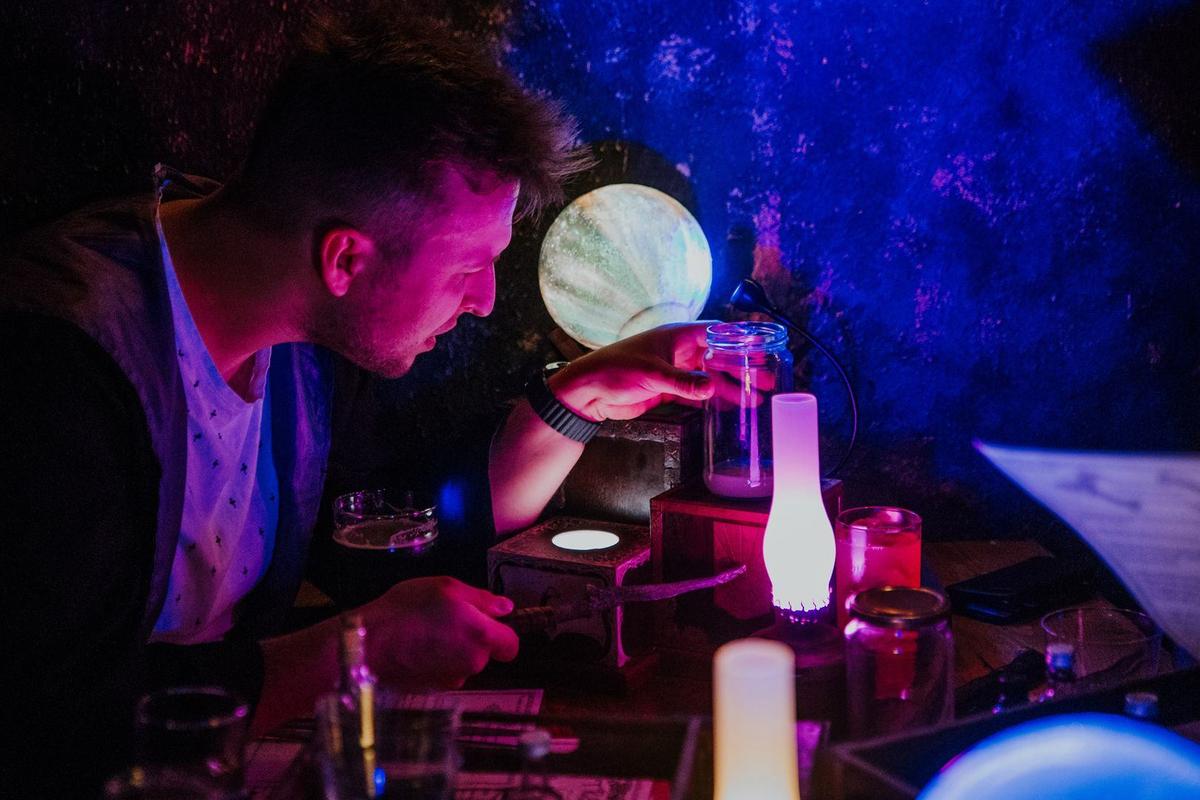 Casting Spells, Brewing Potions
Upon arrival you receive your very own magical wand! The first spell you cast provides you with a delicious potion of your choosing from the divination fountain before being whisked away to the potions classroom, where you will shown by your potions master how to make two potions of your choice. With potions with a range of traits and effects, non-alcoholic, gluten-free and vegan potions are available!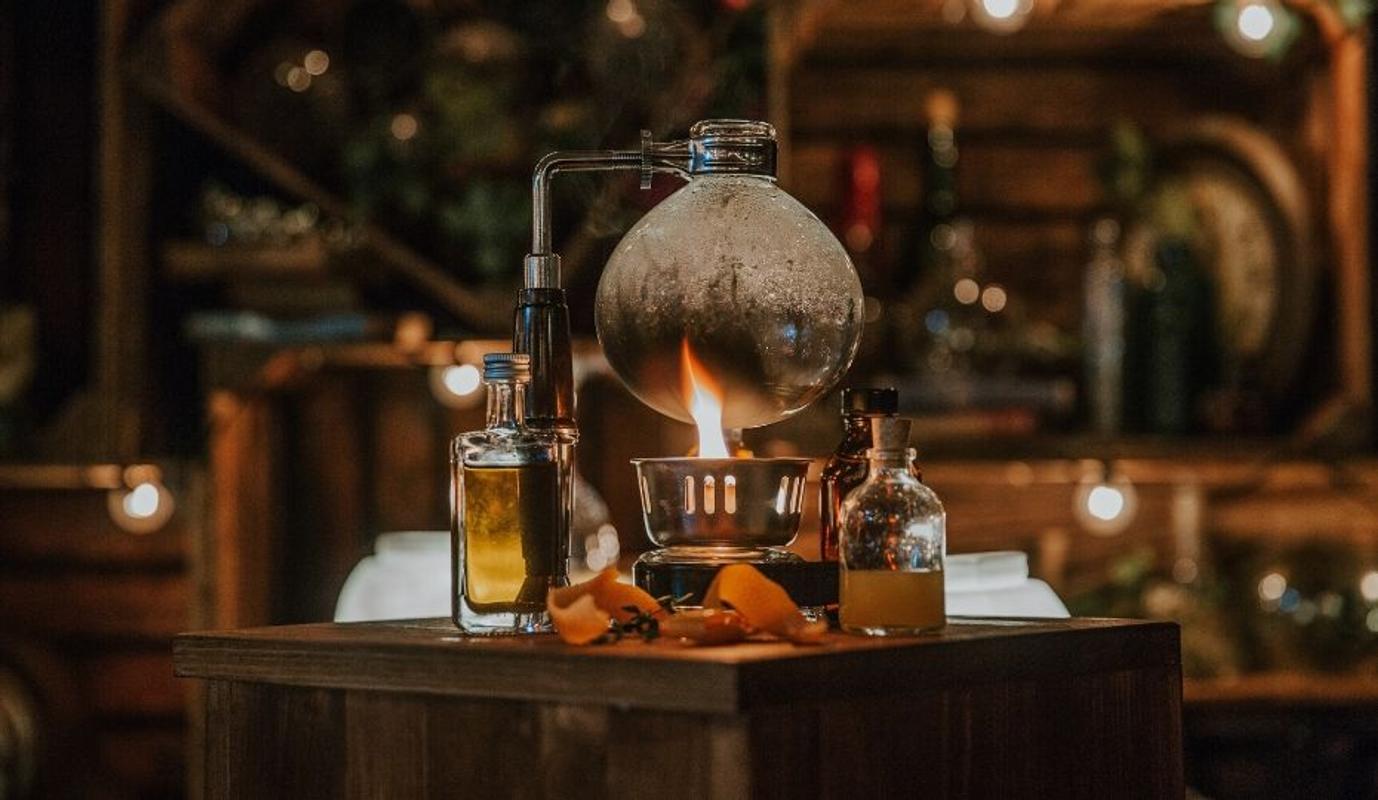 Space for the whole Coven
The Cauldron also provides family-friendly potion making experiences for our witches and wizards under 18! As well as this they offer a range of group packages, which are perfect for one-of-a-kind birthdays, events, hen and stag dos, holiday parties, team-building events, appreciation events, and fantasy-themed celebrations, there's also the option of a dry hire for children's birthday parties so there's plenty available for magic users of all ages!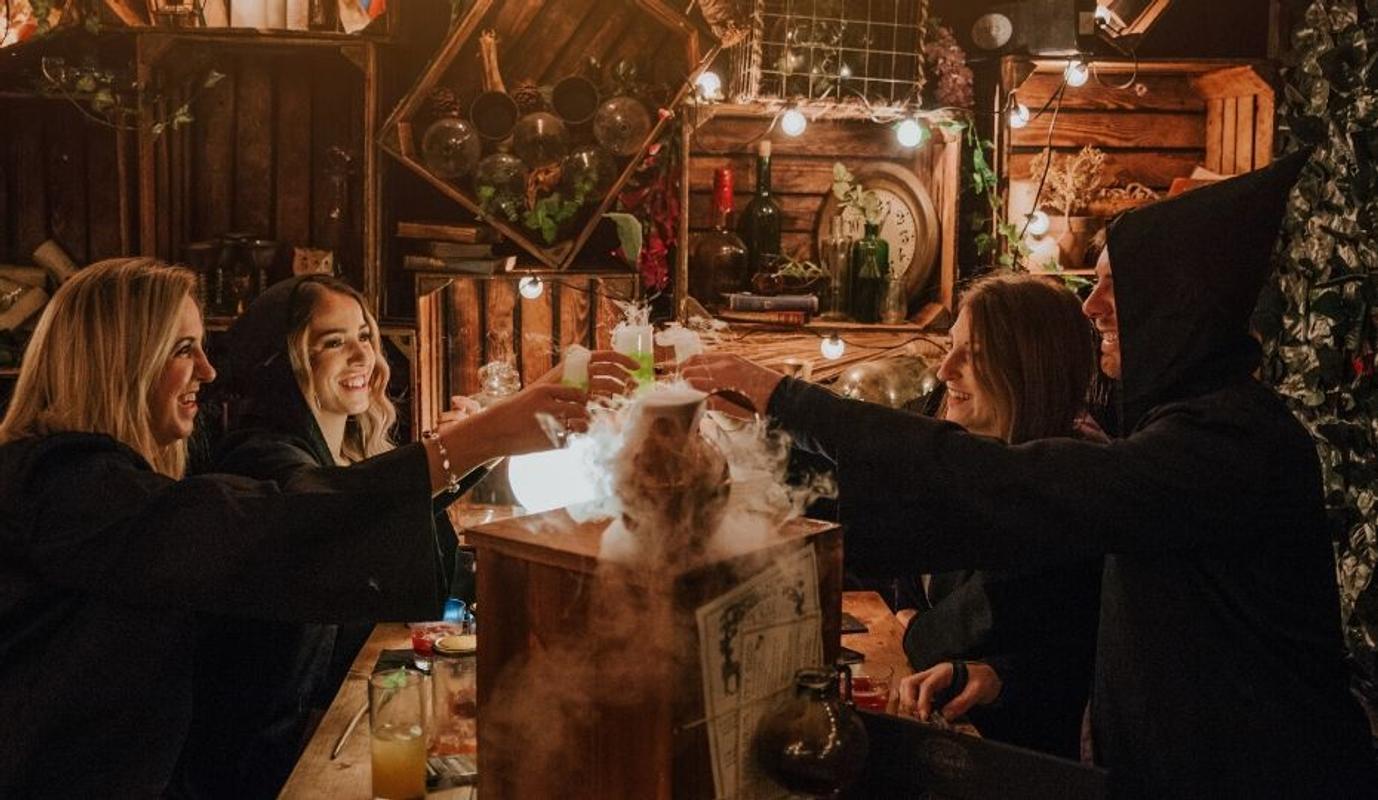 All Hallows' Eve
As Samhain approaches and the barrier between worlds begins to disappear, The Cauldron has many potions to ward off these otherworldly beings available from the 26th - 31st October including the highly effective Ectoplasm shot, and a new interactive potion 'The Doom'! So come on down to The Cauldron and where magic and wonder awaits!