A unique evening.
No one would have thought to pair South American cuisine and an old sixties tube, but here we are. Running for eight years and still going strong, Supperclub.tube is a fantastic 6-course
gourmet
tasting experience set in a 1967 Victoria line train, frozen in time as it was the year it stopped service. Perfect for any
romantic
or
fun date
, small gathering or celebration, this is a night to be remembered.
A social dining experience
Dining on and old tube? Yeah, we know it may seem a bit odd, but trust us, this is an eclectic but successful combination. As you are stationary inside the historical tube carriage, your tongue will journey through South America, bringing you and your company with it. Still not convinced? At least it'll be a good topic of conversation as an ice-breaker for a first date, and when else are you going to be able to travel in time in this way?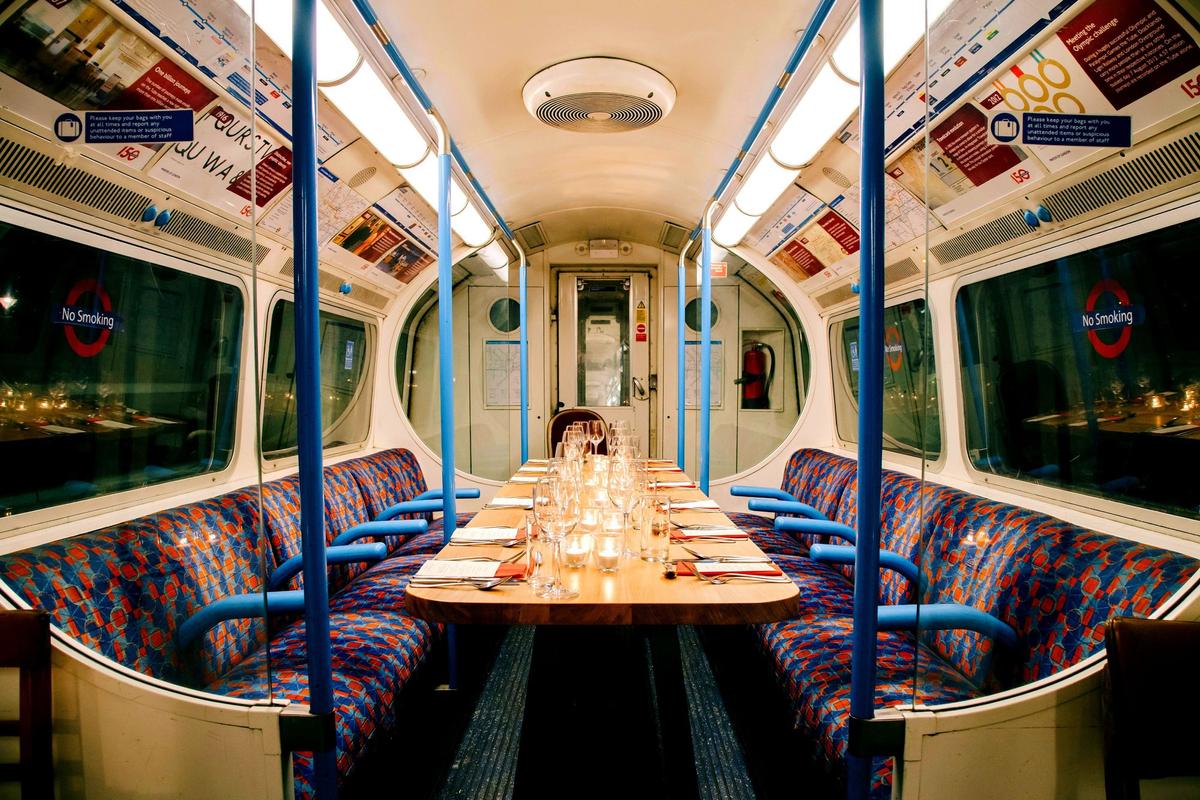 A culinary journey around Latin America
The six-course tasting menu is not only delicious, but also showcases unique techniques and ingredients from South America including Bolivian-style corn soup, Guatemalan blue corn tortillas, and crispy pork belly in a salsa verde sauce. 15-year Colombian chef Beatriz Maldonado Carreño not only carefully creates and refines the menu according to the seasons and the availability of certain British produce, but she also acts as a hostess to diners, explaining and contextualising the different menu items in the countries they originate from.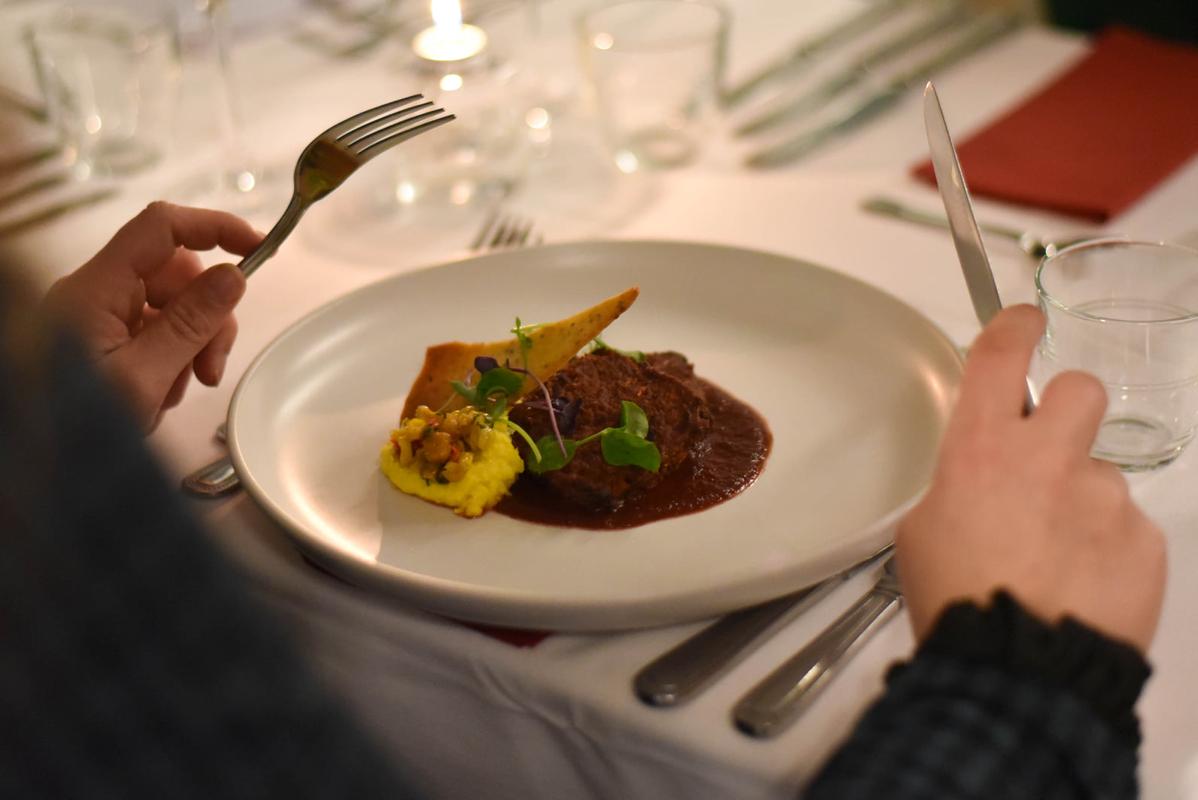 An immersive setting
Complete with all the original features of the train such as the TFL signalage, advertisements and unique seating, the environment frozen in time serves to further immerse diners in the experience and places it strongly in the realm of the timeless. Built by Metro-Cammell, this tube stock featured 'ATO', or Automatic Train Operation, as the Victoria Line train was the world's first fully automated underground railway.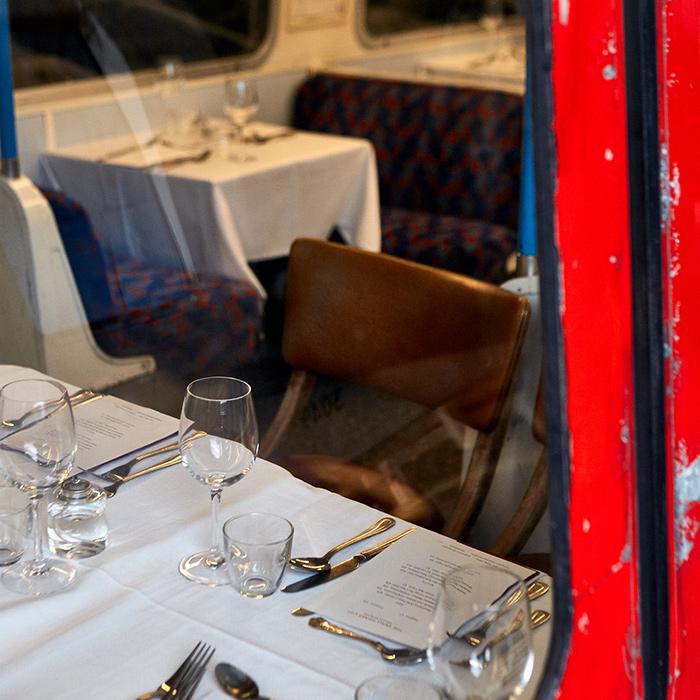 Get those bookings in!
Available three nights a week on Thursdays, Fridays and Saturdays, the whole Supperclub.tube experience comes to £49 per person, with a choice of sitting at a socially distanced sharing table or a private booth of 2 or 3. Reservations should be made in advance on their website, and gift cards are also available, if you fancy gifting the experience to a lucky couple or group of people. Although Supperclub.tube do not cater for private events, the tube has a maximum seating capacity of 35 and the organisers can arrange for this to all be booked out by one party of people.