Oliver
Last updated: 23/03/2022
This Week's London Hot List (March 21-25)
The week is all about the Spring time vibes, so whether you're looking to live up your lunch time, propel your post work drinks, or get a group together for some boozing activities, we have the perfect content for you. From beach side bars, to immersive experiences, and something to quench that post work thirst.
Let's start with a new launch for your lunch time. Flesh & Bunz have opened another venue over in Kensington. Quite simply, it's incredible. An exquisite looking venue, incredibly polite staff that we're superb at guiding us through the incredible menu. On the topic of the menu, it;s extensive...ly epic. From sushi to succulent lamb, Miso glazed salmon and of course the Boa Buns with endless filling choice.
Flesh and Bun cover's most bases, from lunch time dining, first dates and getting the drink on. Oh, and the music is banging!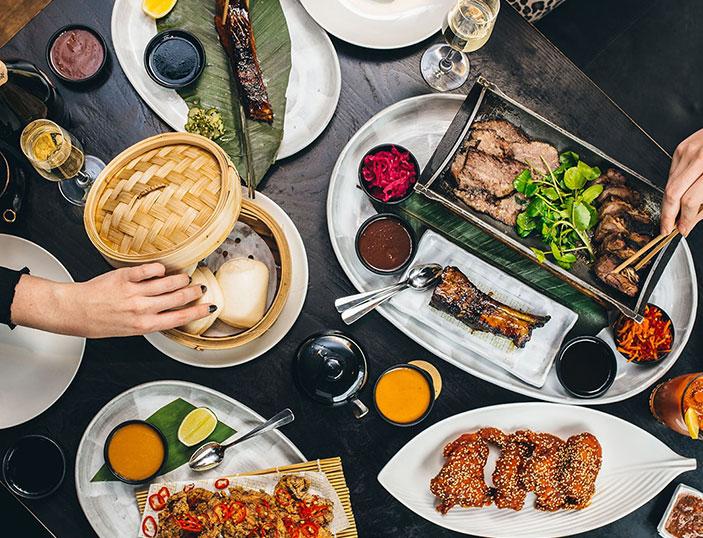 Return of The Groups!
With covid regulations becoming a thing of the past, the era of group bookings is back, and that means activities!
Ping Culture us chock full of activities, you only have to tap the 'Play Time' vibe to unlock a plethora of fun. this week we want to highlight Hijingo Bingo, one of ourt favourite things to do in London. It is quite simply incredible and the set up is perfect for big groups, so get you and your mates and then some and get yourself over to Shoreditch for some asian infused Bingo madness (we're talking live dancers, crazy lights, bingo on steroids and some incredible food and cocktails - oh and you can win a holiday!!!).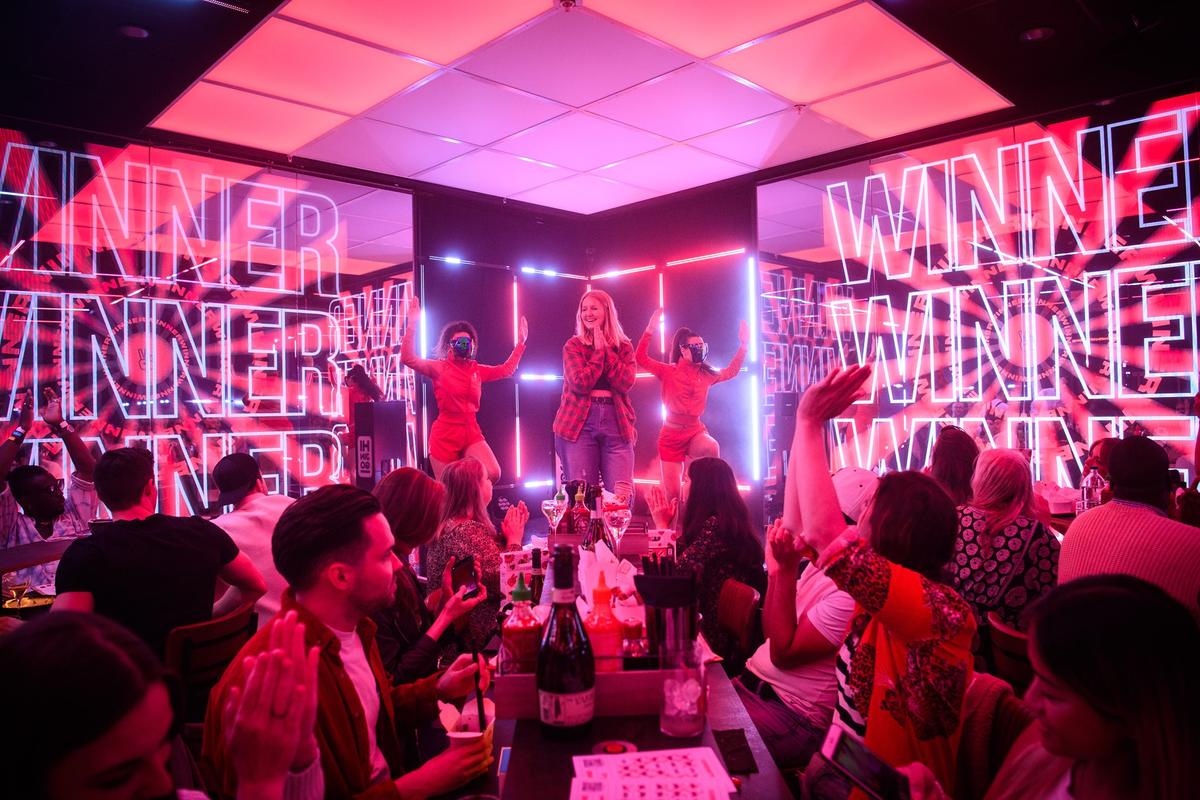 This Week's Date Night Recommendation
Date night. When done well, it can be magical. When it goes wrong, it goes wrong! So, why struggle. You were smart, and you downloaded Ping Culture and you now get weekly tips from the experts.
Date night
is no different.
This week we're highlighting Aqua Shard for the perfect date spot. At 31 floors up, and spanning 360 degrees right around the iconic Shard in London Bridge, we're off to a good start. The shard has a traditionally British cuisine, with Cornish features and of course an array of steaks. You will dine in a rather large open plan dining room with those
spectacular views
. Aqua have opted for that intimate dimly lit setting we all love on a date, adding a pinch and a half of
romance
to the equation.
Finish your date off with some rather spectacular desserts, including their Shard dessert which is quite literally a mini shard with some tropical nectar in the middle.
We recommend you book a few weeks in advance and request a table along the windows (can you call them windows if the entire wall is glass???) - you can book
through the app
or
here
.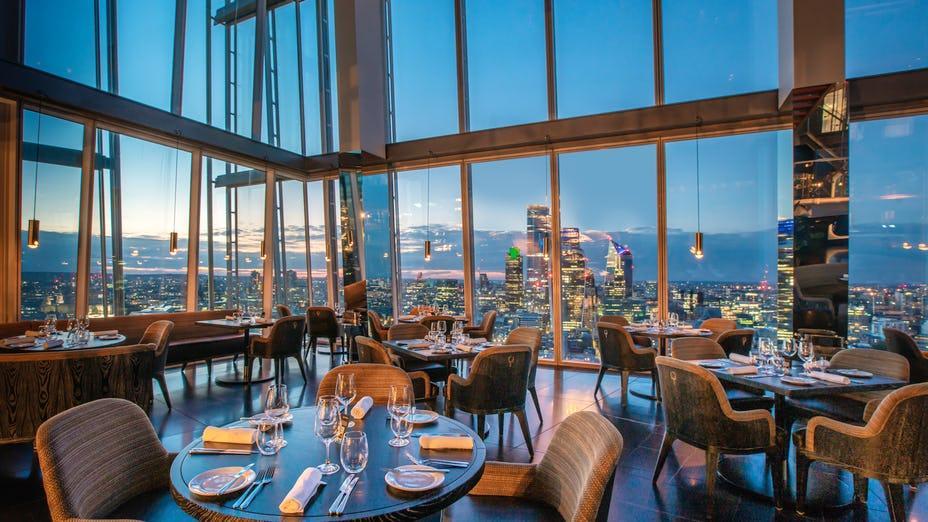 Watering hole of The Week
If there's one thing Londoners love, it's a bar. We won't settle for a bog standard bar though, we need more. So this week, as those spring vibes float our way, as we look down from the shard and towards London Bridge Rooftop. A rooftop bar nestled between the Shard and the River Thames.
London Bridge rooftop
opened just after the Pandemic, becoming a roaring success as Londoner's scrambled to find outdoor bars and restaurants. London bridge rooftop spans across an entire
rooftop
, covered with pergolas giving you some super views on the city. With live DJ's, ideal snack food (churros included!) and a great all round vibe, we felt this was the perfect venue to highlight as we head into brighter days.
Perfect For: Rooftop cocktails, Catching up with friends, Pre drinks and Group bookings.
Price: Reasonable. Not super cheap, but certainly wont break the bank
Vibes: Rooftop, Brunching, Party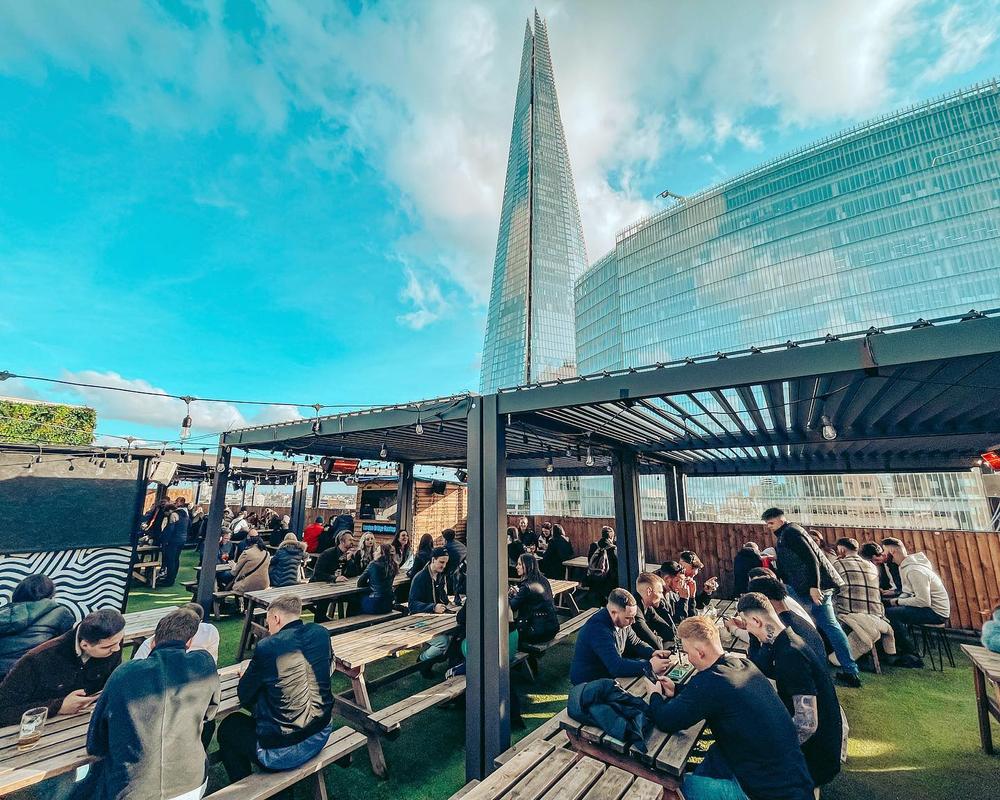 Award Winning Cocktail Bar Reaches Soho
Nightjar
has a reputation for breathing taking cocktails, bringing fresh perspectives to the classics with a completely new presentation. They have become a strong name in Shoreditch and we are delighted to har they will be opening a new venue over in Soho. Soho and Shoreditch.. we call that the double!!
Joining the likes of Cahoots and Dirty Bones in the hotspot that is Kingly court, Nightjar, like Cahoots has got a
theme
. we're hearing the pre and post prohibition era!
We're excited, and stay tuned for them to be listed on Ping Culture - video incoming!!!