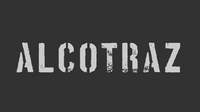 Closed
12:00 pm - 11:00 pm
London, Shoreditch
212, Brick Ln, London, E1...
About
Be ready to enter Cell Block Two One Two!
££££
Hidden behind unassuming shutters on London's famous Brick Lane, lies Cell Block Two One Two, a secret speakeasy prison made a little more bearable by successfully smuggling in liquor past The Warden and getting it to the longest-serving inmates. ​ When convicted to Alcotraz, inmates are taken into an exciting world of mischief as they are instructed by a notorious bootlegger, Clyde Cassidy to smuggle-in liquor to be used to make delicious, bes...
Show more