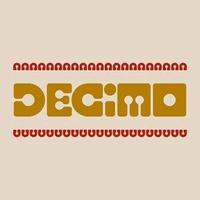 Closed
12:00 pm - 12:00 pm
London, Kings Cross
10, Argyle St, London, WC...
Menus available
Show menus
About
Spanish Mexican fusion from Peter Sanchez-Iglesias
££££
Michelin-starred Chef Peter Sanchez-Iglesias merges the Spanish cuisine of his family with his love of Mexico for his debut London restaurant, Decimo. Expect lots of flavour- aquachile (Mexican ceviche), suckling pig shoulder, vegan paella and more!