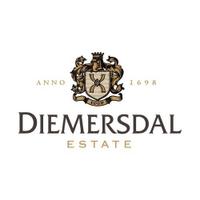 Closed
10:00 am - 5:00 pm
Cape Town
Koeberg Road, Cape Town, ...
Menus available
Show menus
About
Winery/Vinyard - Tasting Room - Restaurant
££££
Six generations of Louws have practiced the art of winemaking at Diemersdal since the Estate passed into their hands in 1885. More than 12 decades later, Diemersdal is a well-known landmark in the lush Durbanville Valley, one of the Cape's oldest wine regions. Diemersdal forms part of the Wine of Origin Cape Town where cooling mists from the Atlantic Ocean roll over the vineyards every afternoon, contributing to the unique character of Diemersda...
Show more