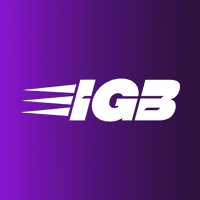 London, Waterloo
83, Scoresby St, London, ...
About
Immersive group gaming
££££
Ready to experience the best social phenomenon in London? Welcome to Electric Gamebox Southbank! Join us for immersive group gaming in the world's smartest room, as Electric Gamebox helps you make screen time social again. Come join us as you are graded by aliens, mine for Martian minerals, or rescue the Queen's corgis (and the rest of the Royal family!). Step into the Gamebox and escape to another world for 30-60 minutes of gameplay with pro...
Show more
COVID Safety Checklist
Santisation of Gameboxes between every session
Fully private bookings
Maximum 6 people per Gamebox
All public areas sanitised regularly
Social distancing in foyer
Staff wear masks
Masks required until in the Gamebox
Additional Info
What is the age suitability?
How does pricing work?
What should I wear?
Are there any physical requirements?
Can I store my stuff?
Will I be put with other groups?
If I have a disability or access requirements can I still take part in the games?