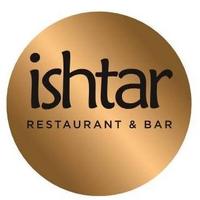 Closed
10:00 am - 11:00 pm
London, Marylebone
10-12, Crawford St, Londo...
4 Menus available
Show menus
About
A Culinary Journey Through Mediterranea
££££
Ishtar was the ancient Sumero-Babylonian goddess of fertility, love and light and this is reflected in our recipes. Opened in September 2004, the initial idea was to create a refined yet contemporary Mediterranean restaurant both in its menu and ambiance. With outstanding food, attentive service and inspiring music, Ishtar remains one of the best restaurants in London and continues to enjoy raving local and international reviews. Organic and loca...
Show more