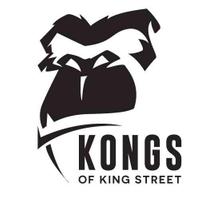 About
Classic arcade games while you drink decent draft Lagers and IPA's? Count me in!
Decent beer with classic video games and arcades
Armed with a handful of childhood classic arcade games, Kongs of King Street aim to offer a nostalgic night out for you and your inner nerd. We also have Ping-Pong, so if you or any of your friends are worthy of winning Olympic table tennis gold or you can Haduken your way to Street Fighter victory, then you have a chance for setting the all important high score.