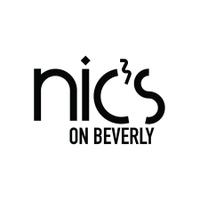 Closed
10:00 am - 9:00 pm
Los Angeles
8265, Beverly Blvd, Los A...
Menus available
Show menus
About
Plant-based restaurant focused on Californian food
££££
A LOVE LETTER TO LOS ANGELES — Nic's on Beverly is a plant-based restaurant focused on California cuisine serving a little bit of everything you'd hope to find on a Los Angeles menu; a melting pot of cuisines unified in their ability to showcase local Californian produce in a casual-yet-fun setting. Nic's is founded by a collective of creatives, who run L.A.'s hottest dining destinations and iconic culinary and music festivals, who set out to gi...
Show more