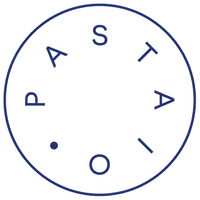 Closed
12:00 pm - 10:00 pm
London, Soho
19, Ganton St, London, W1...
About
Informal, lively setting with communal tables
££££
PASTAIO WAS CREATED BY BRITISH CHEF, STEVIE PARLE, WHO'S ON A MISSION TO BRING YOU PASTA THAT'S GREAT VALUE, NOURISHING AND CONSIDERATE TO NATURE. OUR DEVOTED TEAM OF PASTAIS MAKE FRESH PASTA BY HAND EVERY SINGLE MORNING AND COMBINE IT WITH THE BEST SEASONAL PRODUCE AROUND. USING TOP QUALITY INGREDIENTS, WE ARE COMMITTED TO GIVING PEOPLE THE BEST PLATE OF PASTA YOU'VE EVER HAD.