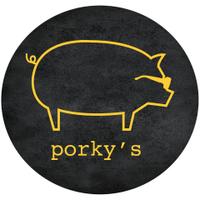 Closed
12:00 pm - 11:00 pm
London, London Bridge
18, New Globe Walk, Londo...
About
classic Memphis BBQ and Beer Pong
££££
After the great success of our Camden restaurant we decided it was about time to upgrade, and Porky's Bankside is our biggest restaurant to date! Bigger means better, right? With room for 130 covers along with a full bar, beer pong tables and all the delicious food you've come to expect from Porky's, our Bankside restaurant has it all. Get yourself down for stacks of barbecue delights, great drinks and whole loada fun!