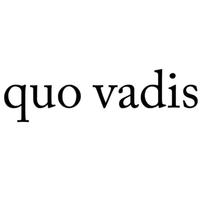 Closed
5:00 pm - 10:00 pm
London, Soho
26-29, Dean St, London, W...
2 Menus available
Show menus
About
British & European restaurant in Soho
££££
BEYOND THE GREAT EDIFICE of Quo Vadis is a historic Soho restaurant and members' club with a colourful past and a timeless allure. Formerly a brothel and a home to Karl Marx, the Great Dame of Dean Street continues to draw an eclectic and epicurean crowd, attracted to the good things in life. The restaurants serve seasonal, regional British fare, with a menu conjured up by Jeremy Lee and his team. An exuberant private members' club, with two b...
Show more