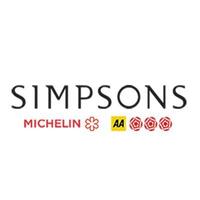 Closed
12:00 pm - 9:00 pm
Birmingham
20, Highfield Rd, Birming...
About
Michelin starred modern Restaurant.
££££
Simpsons is an informal, contemporary and elegant restaurant that reflects the spirit of fine dining today. The aim is quite simple – to select the very best seasonal ingredients and provide the best quality in food and service. Simpsons has held a Michelin star since 2000.