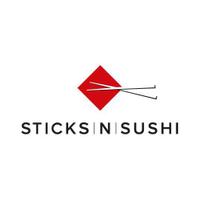 Closed
12:00 pm - 10:00 pm
London, Greenwich & Canary Wharf
1, Crossrail Pl, London, ...
2 Menus available
Show menus
About
If you mix Nordic and Japanese, what do you get?
££££
London's wharf has played an integral part in the development of the city. For many years, Canary Wharf was one of the busiest harbours in the world, but that is no longer the case. The blue jumpsuits have since been replaced by tailored suits and Italian shoes—but here at Sticks'n'Sushi, we have done our best to pay homage to the life that once existed right outside our doors in Canary Wharf. Raw industry and floating dream ships The Canary Wh...
Show more