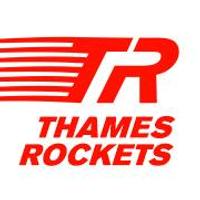 Closed
10:00 am - 6:00 pm
London, Waterloo
London Eye Millennium Pie...
About
Ultimate in exhilarating & comical sightseeing
££££
Thames Rockets are the freshest, funniest and most professional speedboat tour operator in the UK. Offering the most unique and special way to see the river and sight-see the capital from your own exclusive viewing platform – a 12.5 metre speedboat! Are you ready?
Additional Info
Is the an age restriction?
Will I get seasick?
Are you covid secure?