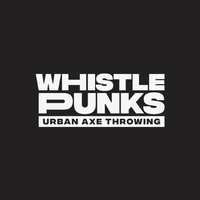 Closed
1:00 pm - 10:00 pm
London, Soho
53, Eastcastle St, London...
About
Whistle Punks is the home of urban axe throwing in the UK and beyond. Come and try your hand at hurling an axe with your friends. All groups welcome.
Highlights
5 star instructed axe throwing experience
Unleash your inner Viking
Competitive with friends
Covid Safety
Social distancing within the venue
Axe cleaning
Sanitisation stations
Staff PPE
Pre bookings only
Additional Info
Session Details
What should I wear?
Can we get food and drinks?
Private Booking Details