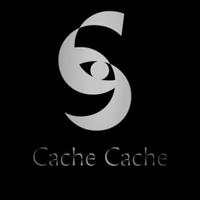 Open now
7:00 pm - 1:00 am
London, Covent Garden
5, The Piazza, London, WC...
2 Menus available
Show menus
About
We hide. You seek. 🤫 Cocktail bar
££££
CACHE CACHE, A MODERN-DAY, DECADENT SPEAKEASY HIDDEN IN THE HEART OF COVENT GARDEN. COMPLETELY CLANDESTINE AND UNRECOGNISABLE FROM THE OUTSIDE, THE BUILDING'S INTERIORS HIDE A SECRETLY SEDUCTIVE SPACE WHERE JUST 60 DISCERNING INVITEES CAN HAVE DINNER, MINGLE WITH OTHER LIKE-MINDED GUESTS. AS THE NIGHT PROGRESSES, THE UNDERGROUND AND GLAMOROUS ATMOSPHERE EVOLVES INTO AN INTIMATE AND SEDUCTIVE DANCE PARTY. AN OPULENT HIDEAWAY FOR THRILLING ENTERTAI...
Show more