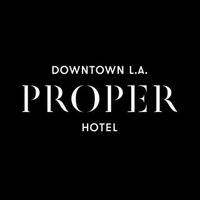 Closed
7:00 am - 11:00 am
Los Angeles
1100, S Broadway, Los Ang...
Menus available
Show menus
About
Portugese restaurant
££££
The grand tradition of downtown dining finds a modern, casual home at Caldo Verde. Here, the James Beard Award-winning team of chef Suzanne Goin and Restaurateur Caroline Styne blend a menu based in Portuguese flavors and old California sensibilities, served alongside boutique wines and market-driven cocktails. The stately setting offers a richly-designed entrance, bar, main room, and outdoor seating that opens onto the bustle of Broadway. Walls ...
Show more