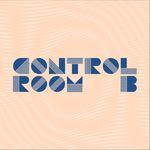 Closed
10:00 am - 2:00 am
London, Battersea
Circus Rd W, London, SW8 ...
Menus available
Show menus
About
Wonder in the hub of the iconic Power Station
££££
Be one of the first to flip the switch and discover London's newest unique all-day bar experience, Control Room B – a hidden wonder in the hub of the iconic Grade II* listed Battersea Power Station. For the first time in history, guests can rewire the clocks and experience life in the original bustling Control Room every day of the week, fully functioning and frozen in time in the 1950s.