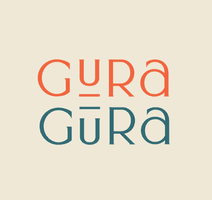 Closed
12:00 pm - 10:00 pm
London, Covent Garden
19, Slingsby Pl, London, ...
Menus available
Show menus
About
Asian bar & Kitchen 🍣🥢🍸
££££
Gura Gura serves up an elegant selection of pan-asin cuisine in a uniquely modern, welcoming, Asian-inspired setting spanning across two floors in Covent Garden, London. Influenced by Japan and the South East of Asia, Gura Gura guests will be able to explore an assortment of mouth-watering sushi, sashimi, dim-sum and more. All are served impeccably and come partnered with hand-crafted cocktails and a lavish selection of wine. If you combine th...
Show more