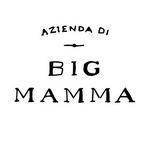 Open now
5:00 pm - 10:00 pm
London, Chelsea
94, Kensington High St, L...
Menus available
Show menus
About
Italian villa of worldly pleasures
££££
Our Villa of Worldly Pleasures awaits… Introducing our first palazzo to pleasure, a bedecked and bountiful 4 floors spread across 4,000 sq ft and 170 seats, crammed with Italian treasures from Roman statues to Murano glass. For this crazy trattoria, our first in West London, we've found some sublime lesser-known ingredients from across the boot. From the mountains of the cusp of Apennines and overlooking the valley to Parma, is the finest Culate...
Show more