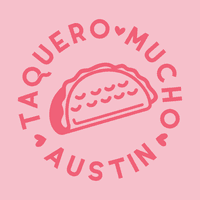 Closed
11:00 am - 10:00 pm
Austin
508, West Ave, Austin, 78...
Menus available
Show menus
About
Pink Taqueria in Austin, Texas 💖
££££
When Gabriela Bucio, founder of Gabriela's downtown came to the realization that her regulars and biggest reservations were all women; She decided to create a place for women to go to feel loved, celebrated and empowered. Taquero Mucho is just that. Dripping in pink feminine energy, this cute little taqueria is becoming one of Austin's Newest Staples for women. The owner of Taquero Mucho prides herself on being a Latina Female owned and operated ...
Show more