Blame gloria, the lively bar with bright, bold, and fun décor, a vibe like no other. Bring yourself to Covent Garden to enjoy this fresh atmosphere of funky settings. Entering this one-of-a-kind place feels like a lucid dream, giving homage to the 80's everything is extra, extra sparkle, extra colours and glorious patterns dancing on the walls and filling the room with personality. From disco balls to quirky loos, Blame Gloria is the place to be.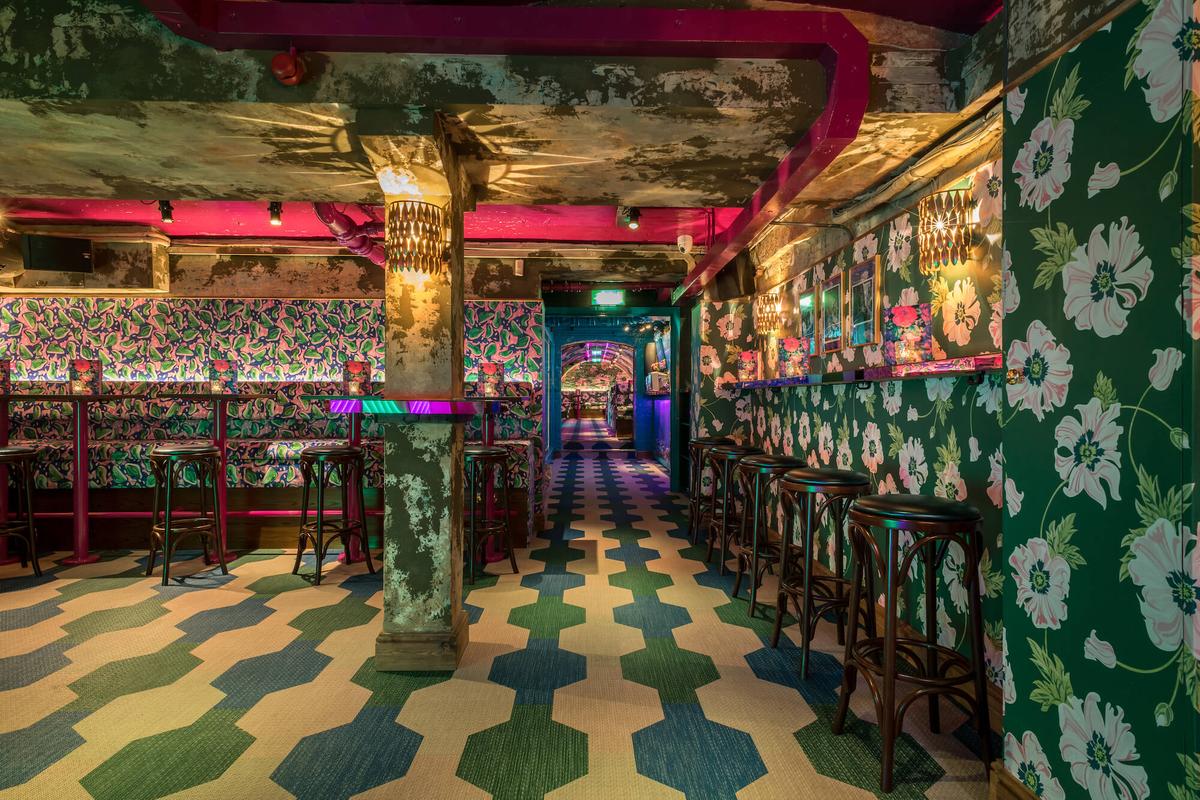 Feeling thirsty?
Get the night started with an impressive drink's selection! Start the night off with a shot of Skittle-Infused Vodka and feel the exuberance, or sip right into a Peroni Rosa beer. The choice is yours! If you're feeling the fun, take a swig of a specialist cocktail, want to keep it cool? Try the Citrus and Mango Cooler, a delicious blend of Cointreau orange liqueur, mango liqueur, fresh oranges, lemon juice and soda. This should keep you going on the dancefloor. Now if you enjoy anything tropical then you will love the Tropic Thunder, a whirl of Jågermeister Manifest, Malibu coconut rum, fresh mint, citrus, pineapple juice and tropical red bull.
Looking for a bit of sophistication, then have a glass of Ancora Pinot Grigio or perhaps some bubbles, there's Prosecco, and even non- alcoholic Prosecco, to keep the night going for everyone!
Gaze over the Rum Cocktail section on the menu and devour a few more drinks before you and your friends head to the dancefloor. Try a Rum Bongo, with Havana Club Especial rum, passion fruit, mango, pineapple, and citrus juices or a classic Mojito. More of a Whiskey/ tequila drinker? Gloria has got you covered with a Blackberry tangle with Southern Comfort, ginger and citrus blend, fresh blackberries and soda, or a Bourbon Street with a mix of Benchmark bourbon, raspberry liqueur, vanilla, and cherry. Now for the Vodka lovers the Razzle Dazzle should be amazing, with a stir of Absolut Vodka, Passao passionfruit liqueur and Archer's peach schnapps. If you like your gin then London Lady screams your name, with a whirl of Hendrick's gin, elderflower, fresh lemon juice and ginger ale.
Did someone say Alcohol free?
Taste the incredible flavours of Prom queen, a sweet, fruity, and refreshing punch of passionfruit, vanilla, and pineapple. Now if you need to stay awake then maybe a virgin expresso to keep you moving to the music.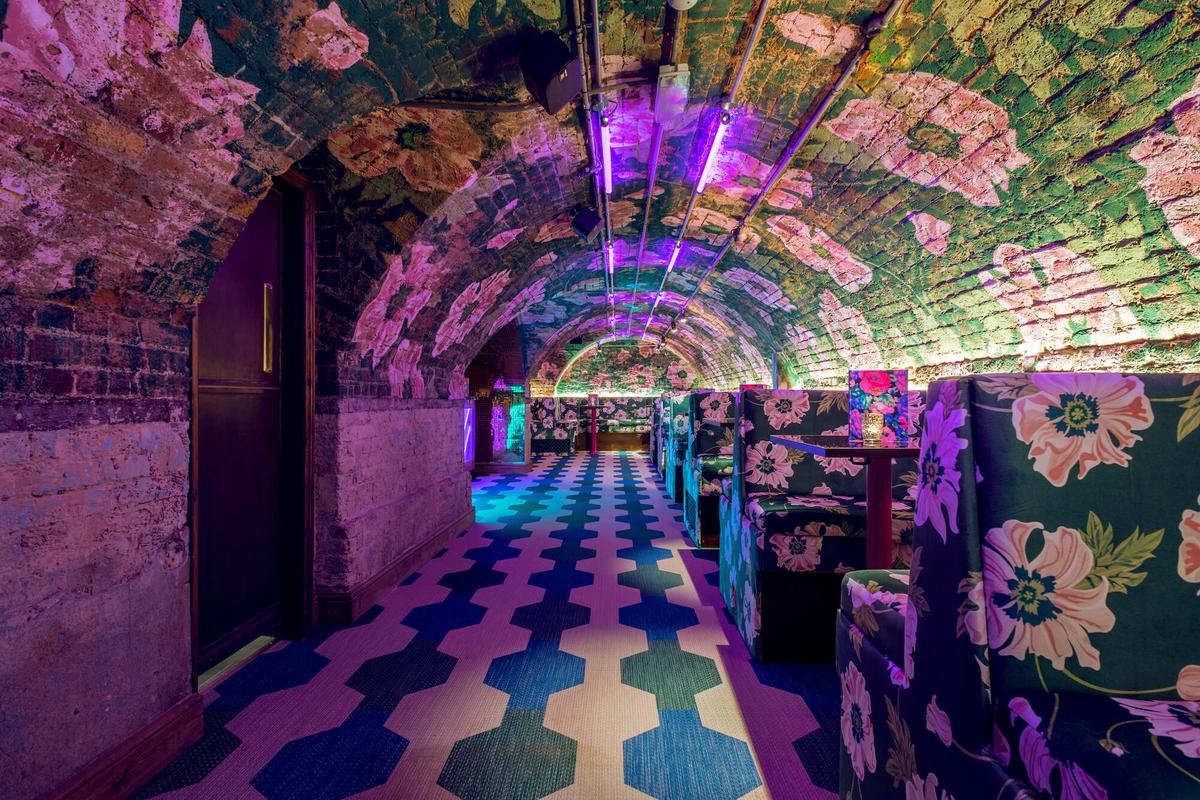 Let's get Brunching
Gloria invites you to her funky and fun brunches, from disco themed, to Mama Mia and Grease. Have a blast with some live music and renditions of all your favourite songs from Mama Mia, and Greece accompanied by west- end stars. Dance all day with disco drama and dance- offs. Once you're done dancing and are feeling hunger enjoy delicious meals.
Smashed avocado on toast never disappoints, make it vegan and keep the calories for the drinks. Or try the Harissa grilled chicken salad, giving you Middle Eastern spices and fresh veg, did I forget to mention, these are all bottomless brunches! So, take a trip into Blame Gloria to experience amazing vibes, great food, and dazzling drinks.