The Escapologist- Covent Garden- London
The Escapologist, a hidden gem buried in the heart of Covent Garden, make your way down to the timbered bar containing a plethora of delightful drinks that are carefully crafted, and perfectly presented. Embrace the dark and alluring theme, with black and white portraits adorned with flowers hanging from the mahogany walls.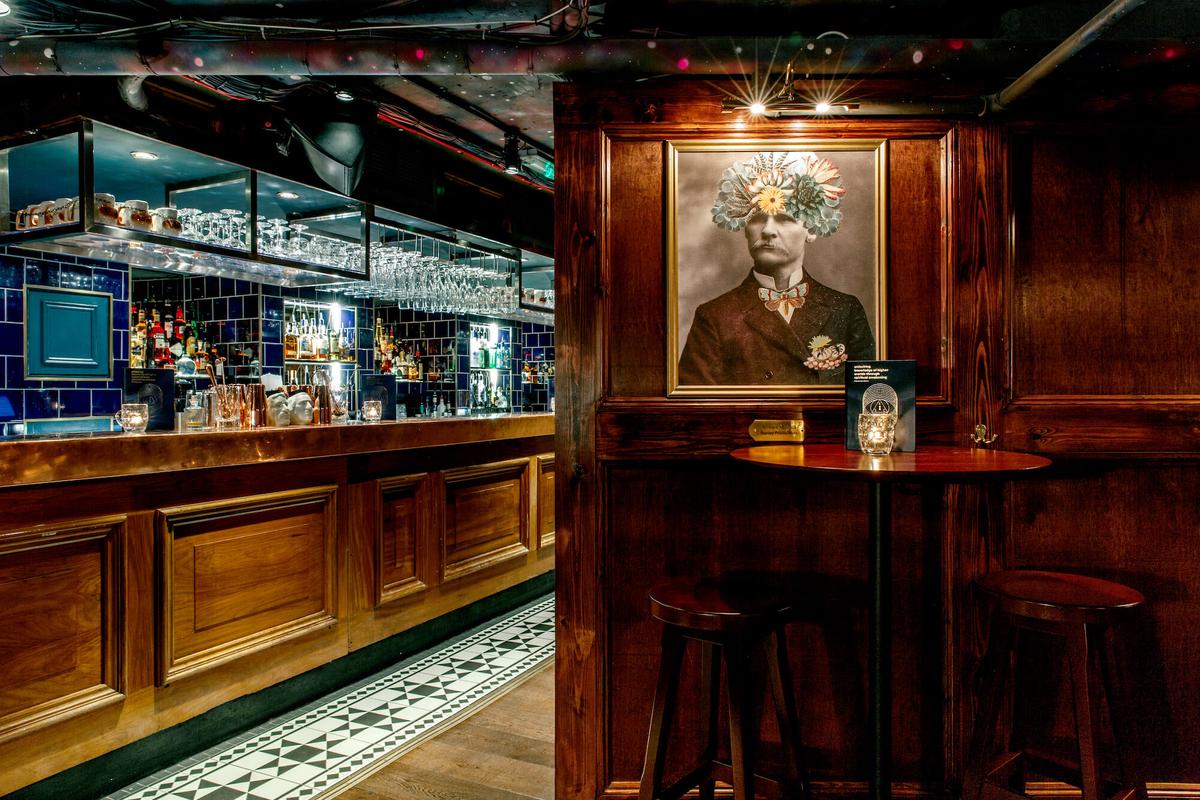 Sip away
With such an exceptional range of drinks, follow your desires and find the perfect drink for you. Take a quick glance through the menu, from specialist cocktails to wines, bubbles, beers, and shots. Feeling sweet? Try a citrus and mango cooler, a blend of Cointreau orange liqueur, mango liqueur and fresh lemon juice. Or if you're feeling fancy, then have a glass of some wonderful wine or champagne, such as Santomé Rośe. For Vodka lovers the Razzle Dazzle sounds about right, from passoa passion fruit liqueur to Absolut vodka, this drink will keep you going. To keep the theme of fabulous cocktails going, taste the flavours of the Love Potion No.10, a combination of Beefeater pink gin, Prosecco, and strawberry jam. Now for the ones who like whiskey and tequila, these drinks have your name on them. How about a Bourbon Street or a Hibiscus Margarita? Can't forget about the beers now can we, relax yourself in those large leather seats, and nestle into a canned or bottled beer from the selection provided, such as a Peroni Rossa.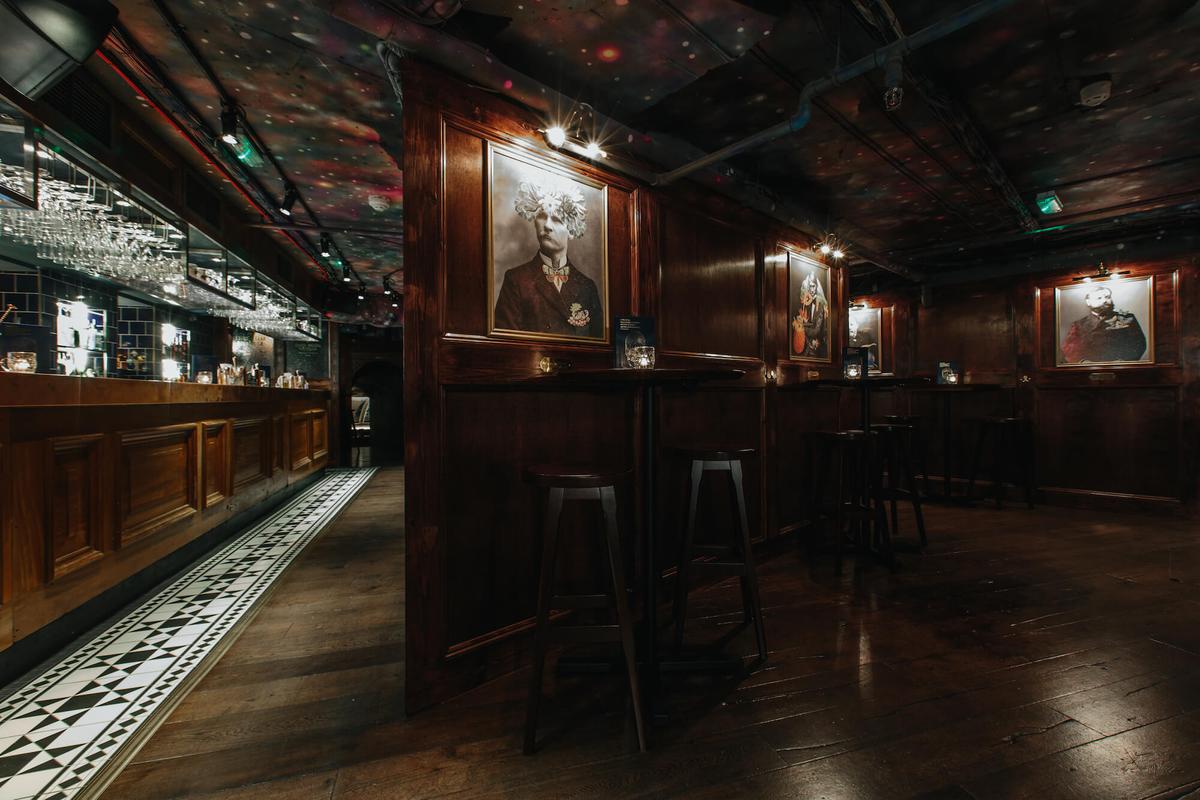 A drink without the kick
If you're feeling left out because you don't drink alcohol, then be prepared to be blown away by these non- alcoholic cocktails. There's a Strawberry and Watermelon fizz, Prom Queen, including passion fruit and vanilla blend and non- alcoholic Prosecco, and if you need a good waking up, then enjoy an Expresso Martini.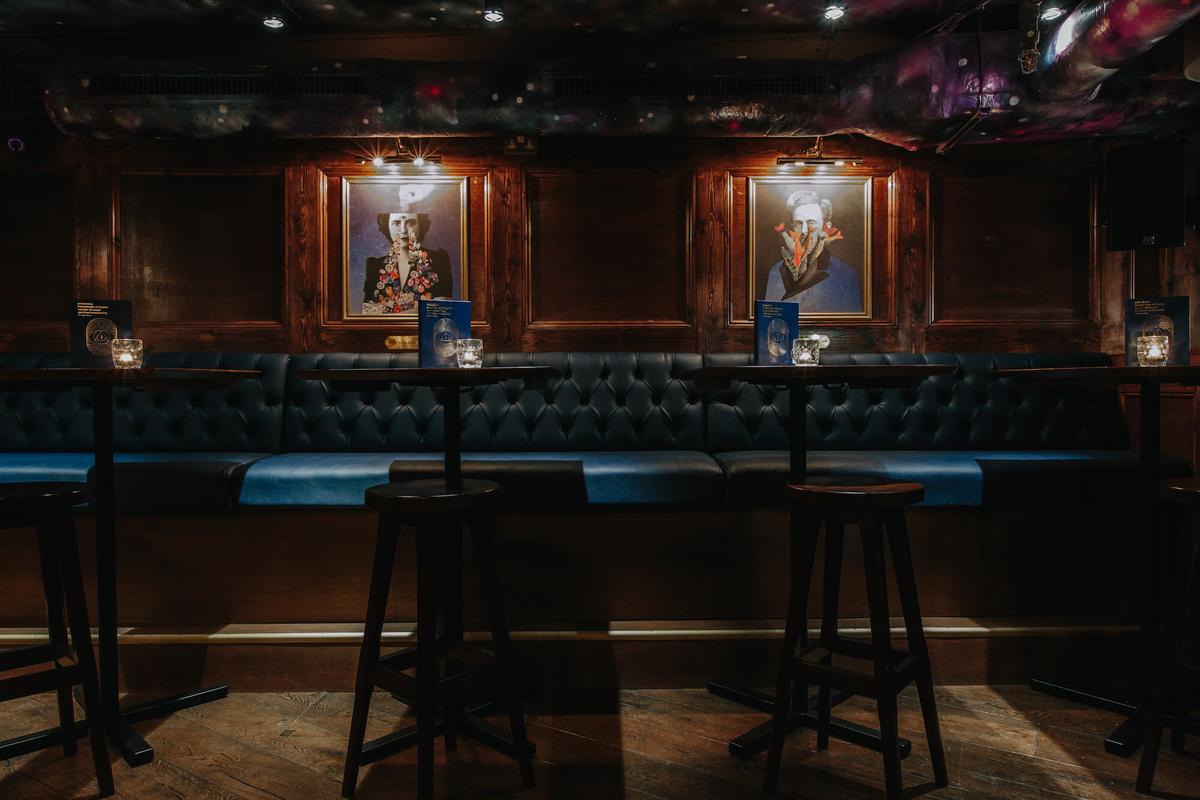 Historic Hamlet
The Escapologist truly is a place to escape, lay low in the underground of Covent Garden, which was once the HQ of the secret society that ran Victoria London. Explore the aesthetic of the Victorian era, infused with a gentlemen's club décor, and taste the twist of classic drinks.