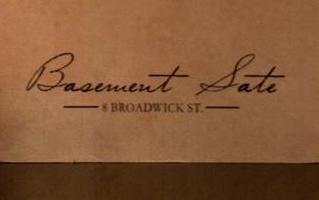 London, Soho
8, Broadwick St, London, ...
2 Menus available
Show menus
About
Anew cocktail and dessert bar in Soho
££££
Situated in the heart of Soho on Broadwick Street, Basement Sate is London's first late night drinking and dessert destination. Whether finishing an evening after dinner, or specifically visiting for cocktails and something sweet, Basement Sate will satisfy your cravings. The 120 capacity basement bar's interiors are polished and tasteful. The design has combined raw brickwork with rich furnishings, lending a sleek yet intimate feel to the venue....
Show more