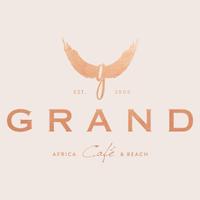 Closed
12:00 pm - 9:00 pm
Cape Town
Granger Bay Blvd, Cape To...
About
Where grand-chic meets retro-romance
££££
Enter a world of discreet escapism, casual decadence and bare-footed opulence. Here a sense of cool unfolds in the glorious theatre of life. This is the Grand, perhaps South Africa's most inimitable hospitality & lifestyle collection, where boho-chic meets retro-romance fit for the worldy traveller & diner.