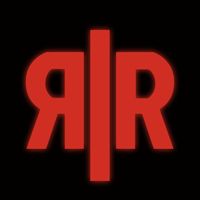 London, Shoreditch
67, Mile End Rd, London, ...
Menus available
Show menus
About
Thrilling, Cerebral Experiences at East London's very own Cyberpunk VR Cafe
££££
NO GUTS, NO GLORY. NO LEGEND, NO STORY. Welcome to Hyper Reality – London's Premier Virtual Reality Venue & Cyberpunk Cocktail/Mocktail Bar Time Out ~ what do you get if you cross 'Black Mirror' – style tech with retro arcade games and add a lil' pinch of cyberpunk? Hyper Reality! We do things differently here at Hyper Reality. We make our own unique cocktails, we offer exclusive VR experiences that you can only find in Japan, Korea & Hong K...
Show more
WHY CHOOSE HYPER REALITY?
We have created a chill lounge, filled with retro games and board games
Our staff are passionate gamers, artists, and VR experts
Hyper also has a lot of thrill inducing content which is exclusive to us and only us.
OUR VENUE COVID SAFE
A warm welcome to Hyper Reality by our staff wearing facemasks. Our venue can usually host up to 45 customers not including staff.
Check there are no more than 10 customers in the shop at once before letting more customers into the playspaces.
Check that the customer is wearing a mask covering the nose and mouth
Forehead check with temperature gun that no one is above 38C