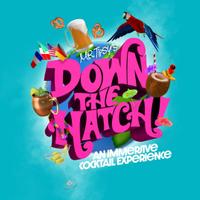 Open now
5:00 pm - 11:00 pm
London, City of London
1, America Square, London...
About
Combining Immersive Theatre With A Dash Of Party
££££
London's most EPIC bar crawl all under one roof!! A well-balanced blend of alcohol, comedy and zany characters makes this refreshing event the perfect celebration thirst-quencher. Each 'Tipsy Tipple Taster' Passport 'round the world mixes your party spirit with — you guessed it — other spirits! Admission price includes six (6) tastings, equivalent to TWO standard full drinks!! Enjoy a sample in every room, or multiples of your favourite. Sip y...
Show more