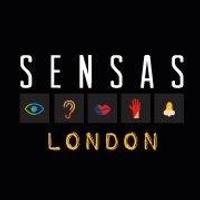 Closed
9:00 am - 11:00 pm
London, Vauxhall
Arch 17, Miles St, London...
About
Embark on a Multi-Sensory Journey with SENSAS
££££
For two hours, you will be put to the test through a playful and memorable journey that will allow you to experience the unsuspected power of your senses. In teams of four to 30 people, you will be taking on exciting challenges and surprising experiences in our Sensory Labs, some being in complete darkness. For each successfully completed challenge, you will collect SENSAS Charms that will convert into a donation SENSAS makes to its local part...
Show more