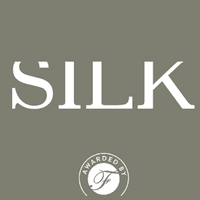 Lisbon
14, R. da Misericórdia, L...
3 Menus available
Show menus
About
Exclusive rooftop bar/club with Japanese cuisine
££££
Sitting atop a listed building in the most iconic part of Lisbon, Silk is a sophisticated concept of restaurant, rooftop-bar & club. At Silk Club, you'll experience a unique atmosphere, be it enjoying a late afternoon cocktail, some mouth-watering traditional Sushi for lunch or dinner or dancing late into the night, always surrounded by a breathtaking near-360º view over the city. Guest-list reservations are a must for this exclusive, uber-chic ...
Show more
Additional Info
How are reservations confirmed?
What are your seating times?
The reservation times don't work for me, what can I do?
What happens if I am running late?
May I come with a party of six or more people?
Do you allow smoking?
Can I bring my young children?
Do you have vegan options?
What if I have allergies or other preferences?
Can I bring my own birthday cake?
What should I wear to dinner at SILK?
What can I expect to eat and drink?