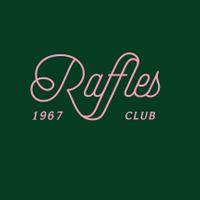 Closed
10:00 pm - 5:00 am
London, Chelsea
287, King's Rd, London, S...
About
A Members' Club in Chelsea
££££
Raffles is one of London's oldest nightclubs, having first opened in 1967, we wanted to pay homage to this era and the clubs heritage by drawing design inspiration from the late 60s. Our experienced events team can help guide you through our options to ensure that your event exceeds expectations. Please contact events@raffleschelsea.com for more images, technical specifications, and bar menus. The ground floor features a bold gold and green col...
Show more